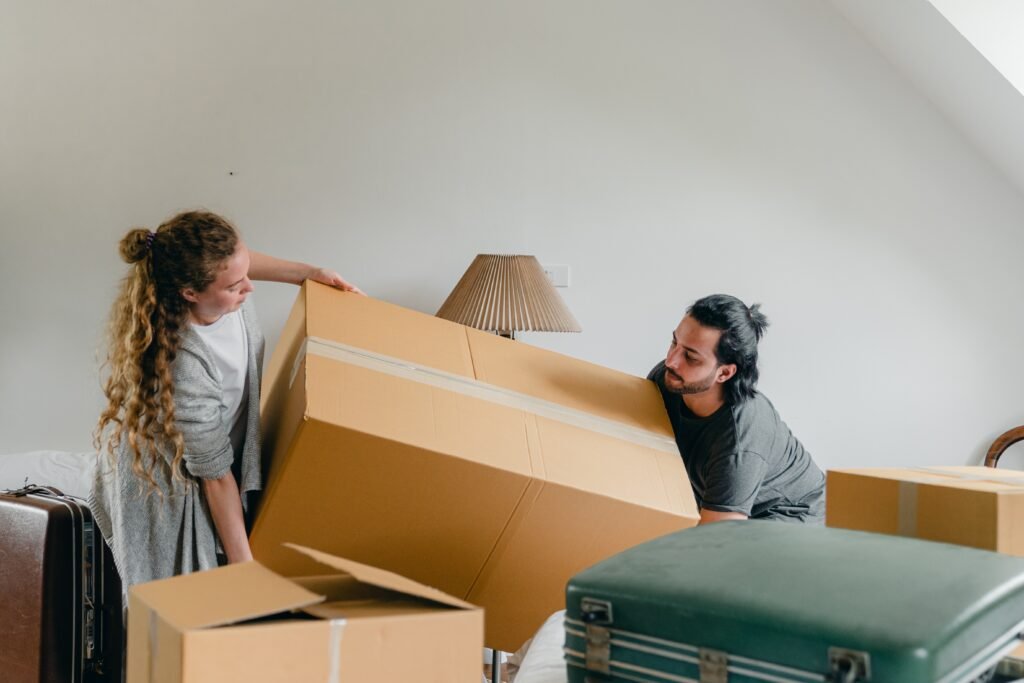 The National Institute of Health estimates that 4.5% of seniors reside in retirement homes, while another 2% dwell in an assisted living facility like Vivante Living in Newport Beach. That means that every year, thousands of families assist their aging parents in relocating to a new location where they can receive the care they require.
Moving your aging parents is difficult for you and your family members. Following a checklist for moving elderly parents is one method to simplify the moving process. You may lessen the weight for yourself and your loved ones by taking things one step at a time.
Continue reading for our comprehensive checklist of everything you'll need to do while moving your elderly parents.
Define your expectations
Take the time to set expectations and have the other family members on the same page—you, your parents, every helper, and everyone else who will be affected by the move.
Determine which things on the checklist will be your duty, which duties your parents can handle on their own, and which tasks other friends or family members may assist with. Consider the assignee's time and employment limits, physical capabilities, cognitive capability, and aptitude for the assignment.
What to pack when moving your elderly parents to assisted living facilities
Choosing what to bring while relocating your loved one to retirement communities might be difficult. In most circumstances, they will be relocating from a much larger home to a much smaller space. Taking everything is not an option. You will need to necessitate major downsizing. A smart rule of thumb is to pack essential items because you can always add more afterward.
When it comes to clothing, make sure your loved one chooses comfortable attire when downsizing. Consider the seasons as well. Is your location suitable for all four seasons? Make sure they have outfits for each season. You may need to mark the clothes; consult your new senior community administration or the nursing staff for guidelines.
Decide where to preserve family heirlooms such as furniture, jewels, sentimental items, or other valuable objects with your loved one.
Hire a moving company
There are moving companies that specialize in helping elderly parents move. They will assist with the relocation from start to end. Senior living movers will study the dimensions of the new living area to help choose what furniture to send to your loved one's new home. An experienced moving company may also help organize an estate auction, discover organizations for contributions, or find a storage unit for long-term storage. They will also be in charge of packing materials and unloading.
On the day of move-in, having heavy furniture that does not fit into your loved one's new room might create a lot of challenges. It's best to avoid it. Take an accurate estimate of the floor plan for your loved ones' new apartment and design the furnishings appropriately.
Review your parent's finances
A transfer to assisted living involves more costs and a shift in your parents' overall financial situation. This is a perfect moment to check in on Mom and Dad's financial status. This can help you save money and decide the following stages: which assisted living facility you choose or your budget for the moving company.
Things to consider include:
The family home
Determine how much equity your parents have in their home. Examine the balance on any current mortgages or home equity lines of credit. Calculate the house's worth. You can contact a real estate agent to help.
Utility shut-off
Forward mail, cancel utilities, notify relatives and friends of the relocation, and notify other professionals (lawyers, financial planners, etc.) of the move, just as you would with any other move.
Assets and liabilities
Assets are any valuable items that may put money in your parents' pockets. Real estate investments, stock portfolios, and other company interests are examples of this.
Liabilities are defined as anything that drains money from their pockets. Examples include credit card bills, insurance premiums, vehicle loans, business loans, business costs, judgments against them, alimony or child support, and other payables.
Any income streams
While an "asset" is the monetary worth of a business or investment, "income streams" are the amount of money your parents get from their assets or other sources. Wages, pensions, investment dividends, rental property income, company revenue, annuities, judgments in their favor, and benefits such as Social Security are all included.
Medical preparations
You will need to arrange and manage the transfer of your senior parents' medical information to the new assisted living community. This is a critical aspect of your loved one's relocation. Having all your parent's medical records and plans in order can provide you peace of mind and prevent any interruptions in their medical care.
The elderly parent should visit their primary care physician for a physical, notify their provider of your impending transfer, and obtain copies of their most recent medical records. The doctor must complete and sign documentation at the new assisted living location. This is also an excellent opportunity to compile a comprehensive list of your parent's current medication.
You must speak with the new community to determine their medication requirements. Some towns have their pharmacies, while others need you to bring your own bottled medication to begin with.
Research both healthcare providers and specialists in the new community. Request a tour of the nearest hospitals and be aware of the location of the nearest pharmacy. Determine who you want to be their eye doctor, dentist, chiropractor, or any other type of medical practitioner.
Moving into an assisted living home is an important life choice. According to senior care professionals, it might take three to six months for a loved one to adjust to assisted living. This relocation will be fraught with emotional highs and lows for both you and your loved one. Remember that you are all trying your best and try to allow the process the time it needs for both you and your loved one to adjust to this new way of life.