These aren't necessities for your car, so to speak. But they're necessary to help you do things like:
A) prevent you from stepping into a frigid car in the dead of winter (in turn, this will cut down on the amount your curse during the average winter day)
B) allow for hands-free listening of your aunt drones on about her boring-ass life when you draw the short stick to lug her to church on Sunday
C) receive a Back to the Future comment from every passenger you pick up.
#.1. Kenu Airframe Smartphone Car Mount ($23 @ Amazon.com
The lightweight mount hooks to your air vent allowing you to look at your phone. It adjusts to hold most smartphones securely — including the iPhone 6 and 6 plus and the Galaxy S5 — which makes it perfect for GPS usage, skipping songs on Spotify, or answering a call. Of course, to do that you'll need something like …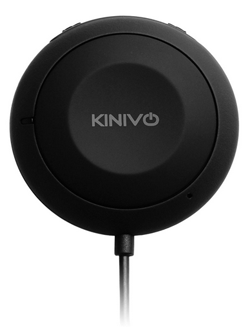 #2. Kinivo BTC455 Bluetooth Hands-Free Car Kit ($50 @ Amazon.com)
The kit hooks up several devices using Bluetooth to allow you to talk on your phone hands-free. It's easy to install and can also synch with your car's stereo system. Great for talking on your phone without getting a ticket. Just make sure your car has an AUX audio jack. That's all you need.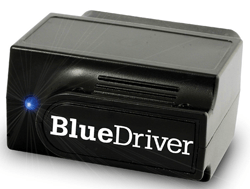 #3. Lemur Bluedriver Wireless Vehicle Monitor ($100 @ Amazon.com
It's a smartphone app that shows diagnostic trouble codes. In non-nerd language, it tips you off if anything going awry with your car's engine or breaks. Even better, it can point to possible repairs (so you won't be shocked at the repair cost.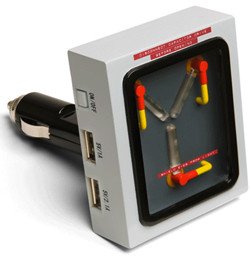 #4. Flux Capacitor USB Car Charger ($25 @ ThinkGeek.com)
You don't even need to hit 88 mph to active it. Just plug it into your 12-volt adapter and it allows you to charge two devices simultaneously. Two devices at once!? Great Scott! Not only will it allow you to power both a phone and a tablet, but it looks pretty damn cool, too.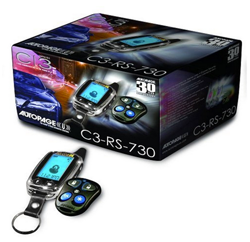 #5. Chrome LCD Alarm with Remote Car Starter ($115 @ Amazon.com)
This four-channel five-button gadget not only starts your car remotely, but it turns on headlights and reminds you when to refresh a parking meter. It also has a built-in car alarm, which makes it indispensable for newer vehicles.
Want To Keep Reading? How About: 6 Things To Stash In Your Car This Winter