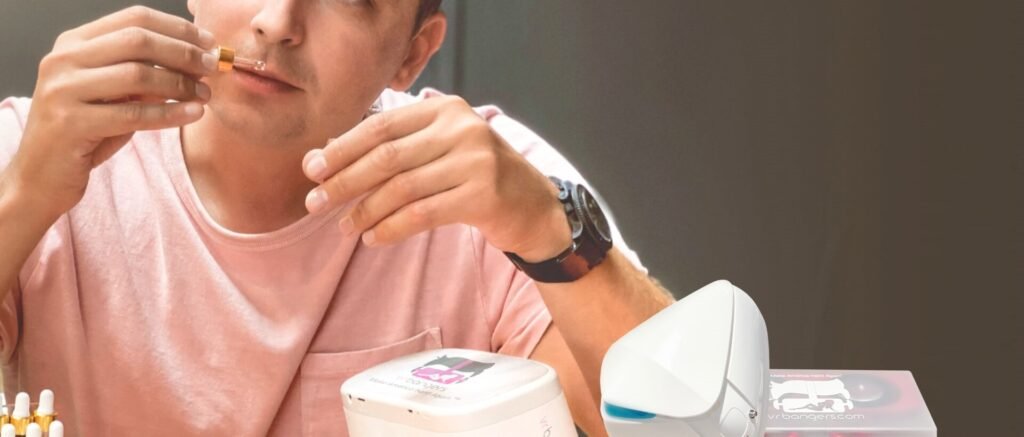 Smells VR's Scents Offer Next Level Immersion in Virtual Experiences
As we approach what is hoped to be a post-COVID-19 world, we take stock of the impact the virus and the precautions it necessitated had on the global society. Once welcoming environments and events now have an air of caution attached. Concerts, festivals, going to the cinema or even a supermarket can now still have people feeling ill at ease. When it comes to interpersonal relationships, there too is an additional degree of caution. With the virus still present and still disrupting the lives of millions, many people are considering their potential intimate partners with more scrutiny.
All of these issues have led to a greater reliance on technology. From online grocery shopping to digitally-maintained relationships, much of the global population has come to depend on technology to provide a wide range of stimuli and satisfying experiences. When it comes to sexual experiences, one of the most powerful technologies is virtual reality. VR sex largely comes in the form of VR porn, but that doesn't mean it's all unrealistic glitz and glamor. Aside from VR porn made by amateur performers, there are numerous means of adding a heightened sense of reality to the already immersive virtual sex currently available from studios like the acclaimed VR Bangers.
VR Innovation Goes Olfactory
Consistently pursuing the latest innovations to aid the effectiveness of their virtual porn experiences, VR Bangers are utilizing another of the five human senses: smell. Along with visual and auditory stimuli, smell is an incredibly powerful element of any physical interaction. Many of us will remember scents from our first kiss, first date with a major love, and a recent sexual experience. Many scents can ignite vivid memories just by appearing in our day-to-day lives. Adding certain scents to already immersive VR sex can be just the ticket to a much richer, deeper experience.
Smell VR opened for pre-order in mid-2021 and quickly sold out, giving an exclusive audience the chance to enhance their VR porn viewing with scents named Teenage Dream, MILF Sensations, Squirt Delight, and SMTH Else. Smell VR is the latest VR headset attachment from VR Bangers and adds another dimension of realism to the experience of hooking up with a VR pornstar.
"Try to remember your first sex or at least your first date and think about the smells that surrounded you then. Now think how shallow those experiences would be if it were not for the aromas that put your brain in the right mood," noted VR Bangers CTO, Boris Smirnoff. "The scents offered by VR Smell are designed to give viewers the feeling that the porn star they are watching is right next to them – perfumed, fresh and aroused when the smell of her body and pheromones float through the air."
Along with its custom Play'a VR viewing app, VR Smell points to VR Bangers's commitment to developing and embracing new technologies in order to deliver more powerfully satisfying and remarkably realistic sex experiences via virtual reality. Regardless of how society is reshaped in a post-COVID world – if that ever truly arrives – greater immersion into the virtual is not just inevitable, it's fun, too.