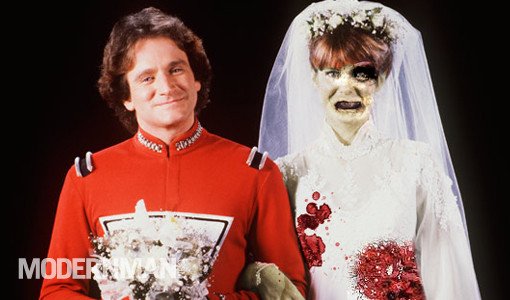 New spin-off: Mork & Zombie
Old spin-off: Mork & Mindy
After learning zombies detest the taste of extraterrestrial flesh, an alien from the planet Nanu emerges from the ruins of society to start a life on Earth. He eventually gets a Green Card and marries a lovely homemaker … who happens to be a walker! It's only when the newlyweds relocate to the suburbs that things turn sour after months of lackluster dinnertime conversation and incessant requests to have kids becomes too much for the corpse bride to handle.