Whether you're looking to make a fashion statement or just want to add a touch of style to your wardrobe, Nike Blazers are the perfect shoe. These classic sneakers come in a variety of colors, styles, and sizes, making them an ideal choice for any occasion. But how do you wear them? Read on for tips on styling Nike Blazers for every occasion.
Casual Look
For a casual look, go with a pair of low-top black or white Nike Blazers. Add some color with skinny jeans or patterned leggings, and then complete the look with a loose-fitting t-shirt or tank top that features something fun like an animal print or bold graphic. Finish off the outfit with chunky jewelry and maybe even some statement sunglasses if the weather permits it!
Dressy Outfit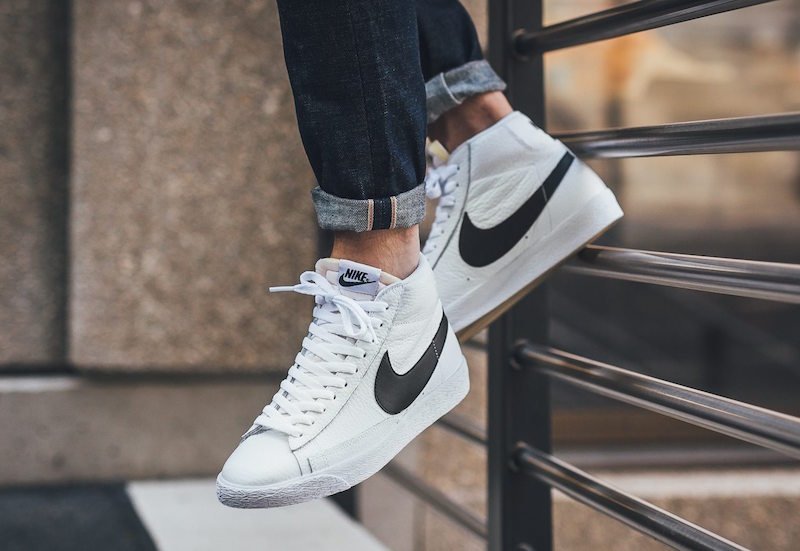 If you're headed out to dinner or an event that calls for something more dressy than casual, consider pairing your Nike Blazers with a maxi dress or jumpsuit. Choose colors that mesh with your shoes – think pastels and neutrals – and accessorize with delicate necklaces and earrings. Keep in mind that this style may require slightly higher heels than the casual look so be sure to try on different heights before heading out the door!
Athleisure Wear
For those days when comfort is key but you don't want to sacrifice style, opt for athleisure wear featuring Nike Blazers. Start by picking out your favorite pair in either black or white – depending on how much color you want to add – and then pull together the rest of the outfit around it. Leggings are always a great option but feel free to experiment with sweatpants too if you prefer them! Complete the look by layering up sports bras, tank tops, and hoodies as needed plus some stylish accessories like scrunchies and colorful socks.
Conclusion:
Nike Blazers are incredibly versatile shoes that can be worn just about anywhere from everyday errands to special occasions. With their classic silhouette and range of colors, they have something to offer everyone no matter what their personal style may be! Next time you're trying to decide what shoes to wear for whatever event life throws at you, remember these tips on styling Nike Blazers so you can show off your individual flair wherever you go!