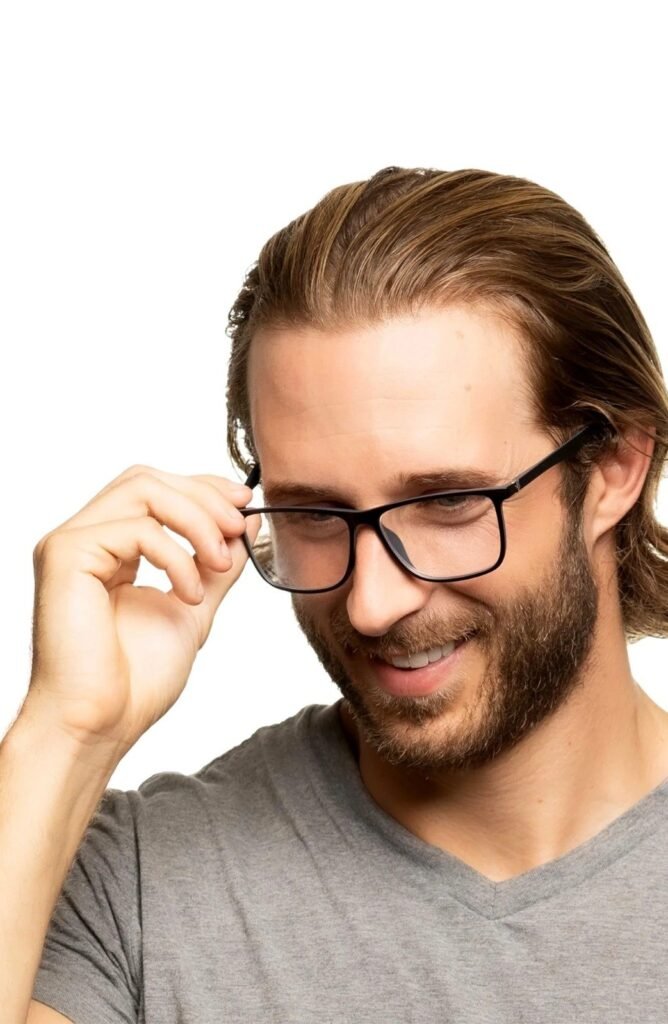 Men are getting more stylish, which extends to their choice of reading glasses. So whether you're trying to keep up with the latest trends or want something comfortable and functional to wear during your day-to-day activities, plenty of options can help you meet your needs without breaking the bank! But, of course, the trick is knowing how to find them! Luckily, we've taken care of that part for you; here are some stylish Reading Glasses for Men that will suit your every need.
Readers Trends: Most Popular Styles & Shapes
Oversized, rectangular frames are back in style. Look for tortoiseshell or clear plastic frames with a thick browline. Try a pair of round frames if you want something a little more unique. They come in all different colors and can add an eccentric touch to any outfit. Stick with rectangular black or brown frames for a classic look that never goes out of style. You can't go wrong with these versatile colors, or try a square frame for your next reading adventure!
Thick Rimmed Reading Glasses
There's something about a pair of thick-rimmed reading glasses that looks smart. They give off an air of sophistication and intelligence, which is why we think they're the perfect choice for stylish men. In addition, they come in various colors and styles, so you can find the ideal pair to suit your style.
Round Frame Reading Glasses
When it comes to reading glasses, there are a lot of different options out there. But if you're looking for something trendy and unique, round frame reading glasses are the way to go. Plus, they're just plain cool. So if you're looking for a new pair of reading glasses, check out round frame glasses. You won't be disappointed. Round frames look great on men with almost any face shape, including oval or square. Round frames are also available in small and large sizes, so you can find one that will fit your face perfectly.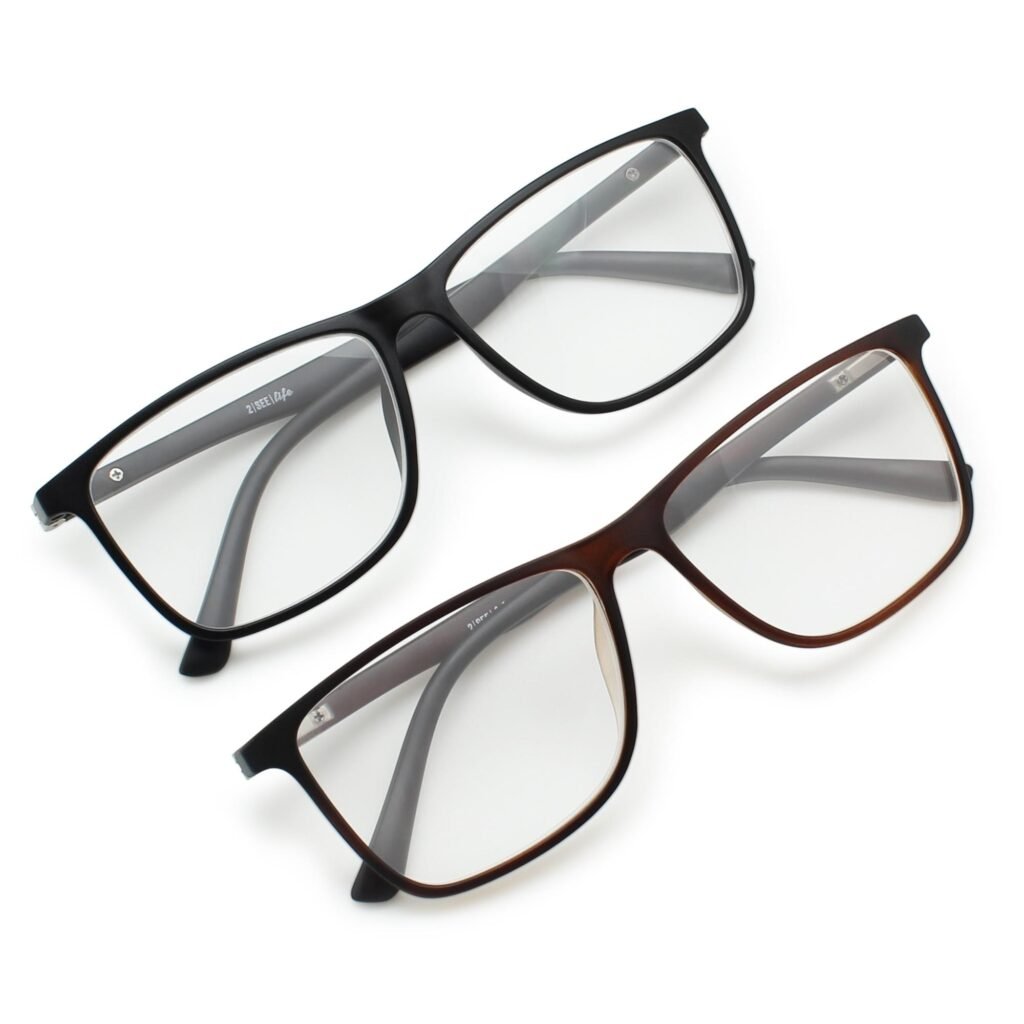 Rectangular Frames
A pair of rectangular reading glasses can give you a cool, innovative, and sophisticated look. If you have a broad nose, they can help balance it out or if you have a small face, they can help make you look more grown up. Finally, rectangle frames are versatile enough to suit most occasions and styles. They're the perfect frame for a man who likes to be prepared in case anything might happen!
Metal Wire Rimmed Style
A great way to incorporate fashionable readers into your everyday look is with a pair of metal wire-rimmed glasses. This style is perfect for those who want to add a touch of vintage to their outfit. All you need to do is find a pair that suits your personality, and there you have it! Try adding the frame colors silver or gold for some more retro vibes.
Half Rim Reading Glasses
As a man, you want to look good and feel confident. But when your vision starts to deteriorate, it cannot be easy to find glasses that fit your style. Half-rim reading glasses are an excellent option for men who want to maintain their sense of style while still being able to see clearly. In addition, these frames work well with any hair color or skin tone, so they're perfect for guys with diverse wardrobes.
Oversized Reading Glasses
If you have a wide face, you'll want to find reading glasses that fit well and look sporty. Look for large frames that will give you a good field of vision. Make sure the edges are comfortable and don't slip down your nose. You can also get frames with unique features like an anti-glare coating or blue light filtering. With these options, you won't have to squint while trying to read the small print in the evening. Finally, a case is a critical accessory; make sure it's sturdy enough to protect your new pair of glasses.
How to choose the right pair of readers for your needs?
Choosing the right pair of readers can be a daunting task, especially when you need to find the pair that best fits your needs.
In order to ensure you find the perfect pair of readers, start by first looking at your reading habits. Consider if you will be using your readers while on-the-go and think about how many hours a day you are likely to spend in them.
From there, decide which type of frames best suit your face shape and style before determining what kind of lenses would work best for your specific needs – such as those dedicated to computer use or tasks that require extra magnification.
Once all these decisions have been made, look for customer reviews and compare products from different brands before settling on the one you believe will be most satisfactory for you.
Final thoughts
Wearing reading glasses is no longer a fashion faux pas. Instead, it can be pretty stylish- especially if you choose the right pair of frames. If you're looking for a new pair of reading glasses, check out our selection of modern readers for men. With various colors and styles, you're sure to find the perfect pair to suit your taste.