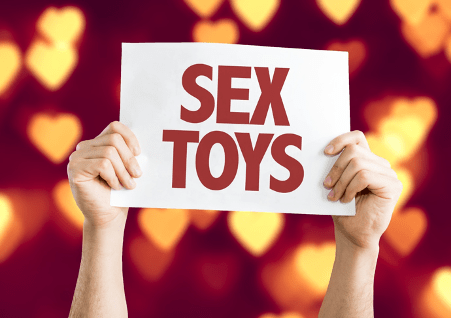 More than half of American women have used a vibrator at some point. If you're familiar with the buzzing brilliance offered by vibrators, you might be wondering: what are the top vibrators for women in 2020?
There are far more options out there than you might think. In this guide, we're going to take a look at some of the best varieties of vibrators you can buy!
Ready to learn more and spice up your sex life? Then read on!
1. Wand Vibrators
This type of vibrator has grown in popularity tremendously over the past decade. What this vibrator has that others don't is power. It often plugs into the wall or features a rechargeable battery and packs a huge punch.
As well as giving you the best feelings you could ever ask for, the shape of the magic wand also means that it's perfect for couples! If your partner has a penis, it's very easy to hold the wand against your clitoris and their shaft, taking you both to orgasm city.
If you want the most powerful type of vibrator, a wand is the answer!
2. Couple's Vibrators
If you're after a vibrator that will please both of you, a couple's vibrator is the answer. This type of vibrator is shaped like the letter U. One side goes inside of your vagina, while the other side presses against your clitoris.
What this means is that during penetration, the part of the vibrator that's inside of you also pleasures your penis-having partner. Some of these vibrators also come with remote controls, which is perfect for a bit of teasing fun with your lover.
3. Bullet Vibrators
If you're after some discreet fun, a bullet vibrator is fantastic. These vibrators are tiny, usually only a couple of inches in length. Despite their small size, they're incredible to use on your clitoris.
They're usually very discreet too. Some are even disguised as other objects such as tubes of lipstick, etc. This means that if you want to carry a sex toy back home for Thanksgiving or Christmas, without getting disapproving glances from family, they're perfect.
They can also be great fun to use with partners too.
4. Clitoral Suction Vibrators
Let's face it: getting head feels amazing no matter your gender. If you want to get a feeling close to it while on your own, a clitoral suction vibrator offers a compact solution! This type of vibe, as you might expect, sucks on your clitoris.
They're very small, which means that you can still use other toys or your fingers at the same time. They're not a traditional type of vibrator, but they're great for solo fun.
The Top Vibrators for Women
There is a huge range of different vibrators but these are, in our opinion, the top vibrators for women. They're great for solo sex or use with your partner.
If you'd like to read more great articles like this, check out the rest of our blog!