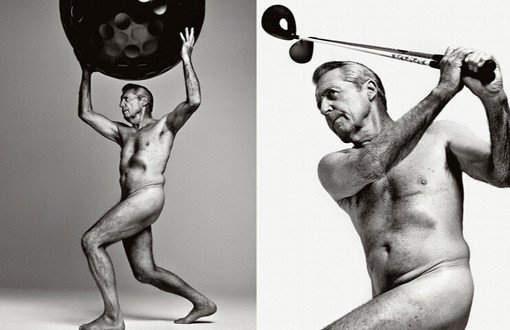 Note: This is the only photo of a dude you'll find in this story. (Sorry, ladies.) But we were so impressed with how fit 77-year-old Gary Player is, we wanted to give him his due. And in case you're wondering who the insanely fit old guy is, shame on you. Gary Player is one of the greatest golfers of all time.
Once a year, ESPN the Magazine releases its "Body Issue," where they print a bunch of tasteful naked pics — in other words, you can't really see much of anything other than the occasional ass cheek — of pro athletes. The idea is to demonstrate how amazing the bodies of professional athletes really are blah blah blah. Really, it's just ESPN's answer to the Sports Illustrated Swimsuit Issue. Not that we're complaining.
You'll find pics of tennis pro Agniezka Radwanska, NFL quarterback Jason Kaepernick, tennis pro Serena Williams, MMA star Ronda Rousey, and … actually, why don't we show you instead of telling you. Enjoy!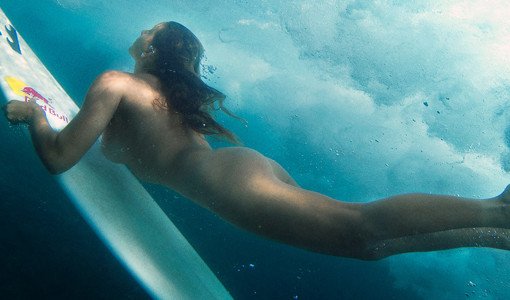 MAYA GABEIRA | SURFER
She happens to be wearing our favorite wetsuit.