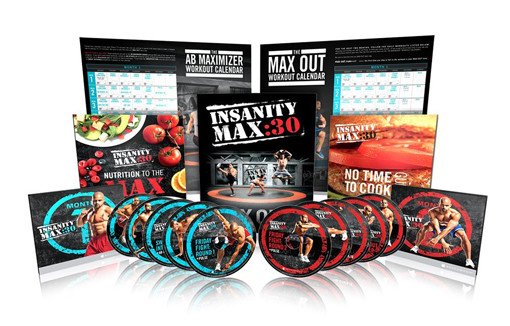 Best Home Cardio Equipment
Have you ever tried Shaun T's INSANITY MAX:30 ($120 @ Amazon.com)? Well, if you haven't, it's — you guessed it — insanely hard. A great at-home workout routine for overachievers, but it's not for all of us. We're just not that intense. And that's okay. So long as we're not sporting a "dickie-do" we're happy.
And that doesn't always involve going to the gym and dealing with the explosion of protein flatulence. But what that could involve is staying at home, using some equipment, and burning calories while tearing through an episode of House of Cards.
#1. Exerpeutic Folding Magnetic Upright Bike with Pulse ($150 @ Amazon.com)
An upright exercise bike in your home offers a convenient cardiovascular workout regardless of weather conditions. It's an excellent way to burn calories, strengthen lower body muscles, and improve the condition of your heart. Pedal your way to health with its quiet sound, comfortable seat, and safe, large pedals. This space-saver design offers 8 levels of tension to allow control over the intensity of your workout.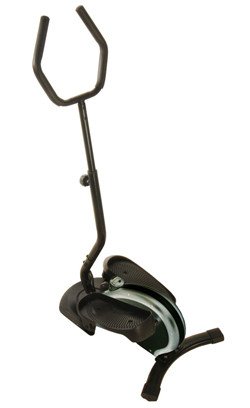 #2. Stamina InMotion Elliptical Trainer ($116 @ Amazon.com)
Elliptical trainers have long been praised not only for their ability to contribute to cardiovascular health and lower body strengthening but for a non-impact workout. With this lightweight, economical, and portable machine, you can burn calories quickly in the comfort of your own home. The intensity of your workouts can be increased with the adjustable tension controls or by reversing the direction of your pedals on this steel-framed, small footprint trainer designed for the home user. If you are looking for something compact for your house, try a folding elliptical.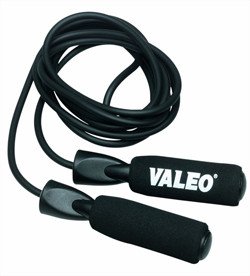 #3. Valeo Speed Jump Rope ($10 @ Amazon.com)
The benefits of speed rope workouts have long been known. This adjustable-length rope with its comfortable foam grips is inexpensive, portable, and easy to learn. Sealed ball bearings rotate evenly while providing cardiovascular, strength, and endurance benefits as well as increased levels of agility and coordination.
#4. ProGear 190 Compact Space Saver Recumbent Bike with Heart Pulse Sensors ($157 @ Amazon.com)
Recumbent bicycle workouts increase strength and cardiovascular health while allowing for less stress on the joints. A large seat cushion, back rest, and large pedals with straps allow you to exercise in safety and comfort. Adjustable tension controls allow you to vary the intensity of your workout and the Hand Pulse Monitoring System allows you to track your target heart rate.



You Might Also Like: Can You Train Your Brain To Be Smarter?