Button-up shirts have been around for centuries, but button-down shirts are a more recent trend in fashion. Whether you're looking for a classic or modern look, understanding the difference between these two types of shirts is important when choosing the right style for your wardrobe. Let's break down the differences between button-up and button-down shirts so you can make an informed decision when selecting your new shirt.
Button-Up Shirts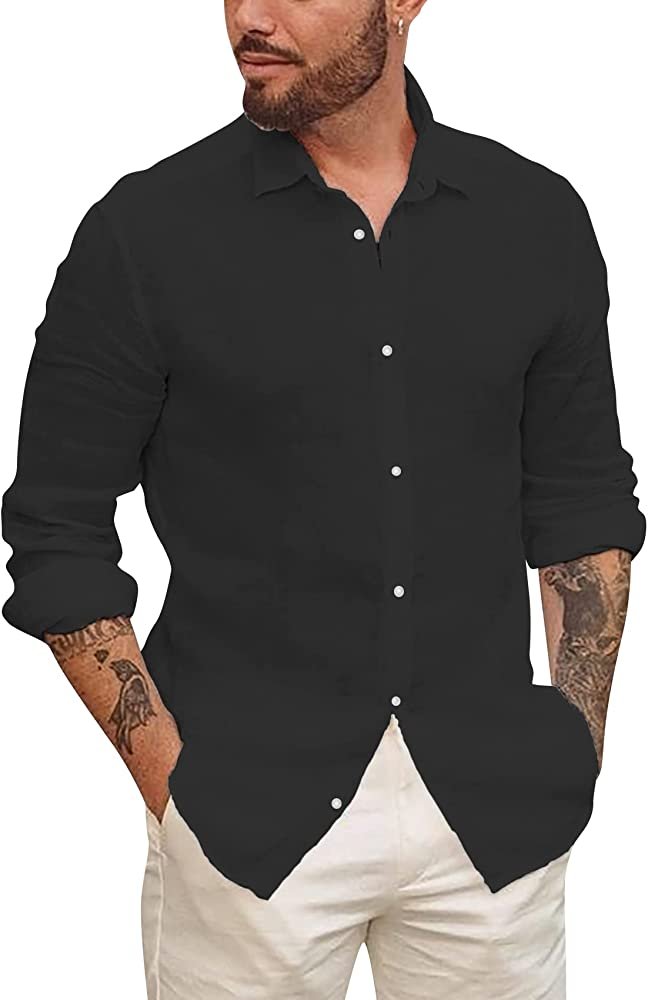 Button-up shirts are a type of dress shirt with buttons running all the way down to the collar. This style of shirt is considered to be more formal than button-down and is often worn in professional settings or paired with slacks for a dressy outfit. Typically, this style will feature shorter sleeves and be made from lightweight fabrics like cotton or linen.
For men, pairing a button-up shirt with a suit jacket will create an elegant look that works well for any event from dinner parties to weddings. For women, this style can also be dressed up with skirts or trousers, or dressed down by rolling up the sleeves and pairing it with jeans or shorts.
Button-Down Shirts
The main difference between a button-down and button-up shirt is that the collars on a button-down are "locked" into place using small buttons on either side of the collar. This style was originally created as an athletic wear option due to its comfortability while playing sports such as golf or tennis.
Today, it has become popular among both men and women as casual wear because it looks great without having to tuck it into pants or skirts. Common materials used to make this style of shirt include flannel, chambray, Oxford cloth, poplin, denim, corduroy, seersucker and twill — making them extremely versatile pieces that can transition from season to season easily depending on how they are styled.
Conclusion: No matter which type of shirt you choose—button up or button down—you won't go wrong! Both styles have their advantages; whether you're looking for something more polished and professional like a classic white button up or something more relaxed like a patterned flannel button down — there's no shortage of options available! And if you're ever unsure about which one to choose just remember that they both work best when they fit properly! With all these tips in mind go ahead and start shopping now — happy shopping!