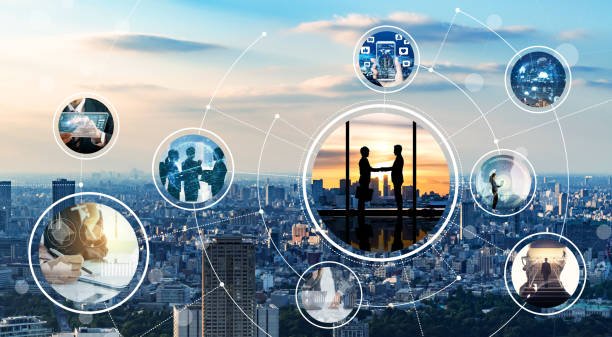 With low entry costs, high scalability, and flexibility, affiliate marketing software as a service attracts increased interest from marketers seeking to grow their revenue streams. However, the success of this potentially lucrative business hinges on finding a profitable niche.
There are plenty of niches to choose from, such as Amazon affiliates or online learning. However, finding one that brings a steady income is difficult. Getting it right guarantees lots of passive income; however, getting it wrong can lead to too much effort on a worthless course.
Tips on Finding a Profitable Affiliate Marketing Niche
You can do several things to find a niche with the potential for a high return on investment. From determining the trending products to utilizing the search engines, here are ways to help you select the appropriate ones.
Check Keywords
Search engines provide insights on happenings within different niches. They help the marketer identify the most searched products and the specific words searched by consumers.
Look at Profitability
Making money online with a limited budget is the primary objective of affiliate marketing. When selecting a niche, evaluate its potential to generate steady income. Creators of brands offer different commission schemes, so it is essential to consider whether the commission offered is worth the investment.
Research the Competition
Competition is very high in some popular niches, requiring you to employ strategies to remain in the market. Most marketers follow current trends, thus venturing into highly-competitive niches. That's okay, but we recommend you choose lower-competition niches with search volume.
In addition, identify your Unique Selling Proposition (USP) to set you apart from the competition. A creative marketing approach with added value can significantly contribute to success in your selected niche.
There are plenty of affiliate programs to join and promote products. Popular ones include Amazon Affiliates, ClickBank, eBay Partner Program, and Commission Junction.
Popular Niches Worth Considering
Gaming Affiliate
If you are looking for an exciting, rapidly-changing industry with unlimited growth potential, the gaming niche is what you need. The industry is worth $205 billion in 2022 and is expected to reach $263 billion in 2027, thanks to game developers' increased adoption of new technologies.
New trends in the gaming industry include Augmented Reality (AR), Virtual Reality (VR), mobile gaming, and the Metaverse. These trends will lead to the development a wide range of exciting games accessible to a broader market.
The affiliate opportunities that will continue to grow include games, gaming equipment, skills improvement training, and furniture. The number of global players is expected to reach three billion in 2023.
High growth potential, an ever-passionate fan base, and increasingly new products for review are some of the reasons why gaming reach remains popular. Casino gaming is also worth trying as new games are released daily, and players are looking for new platforms. No need to worry, as you can visit this URL from expert Joshua Maddox to check UK Nektan casinos if you want to get a feel of how it operates.
Fashion
Fashion is one of the world's most popular affiliate marketing niches, thanks to the high demand for fashion items and the ever-changing preferences in this industry. It offers numerous sub-niches, meaning many opportunities for affiliate marketers to explore. There is a huge market for fashion products, from local to luxury items.
Affiliate areas to consider in this niche include clothes, shoes, jewelry, and watches. However, the competition is very high; hence more effort is required.
Health and Wellness
Everybody loves looking good and feeling better; thus, the health and wellness niche will always remain profitable. The industry is worth over $1.5 trillion and is projected to grow considerably, with online sales playing a significant role.
Health and wellness industry is always vibrant, has high repeat purchases, and some of the products are hard to find at a local boutique forcing customers to order online. These features make the niche popular and profitable worth venturing into.
The affiliate opportunities in the health and wellness niche include skin care, weight loss, organic cosmetics, and preventive health screening.
Pets
This is among the evergreen profitable niches thanks to passion by pet lovers who can spend any amount to have their pets and keep them healthy. The global pet market is worth $156.39 billion and might hit $234.14 billion by 2030.
The niche is very competitive but insanely lucrative. Monitoring and capitalizing on market trends is key to success in this niche.
Pet products are always in demand, with repeat customers making the industry vibrant. These make the niche all-time popular and worth trying.
The pet niche affiliate opportunities include GPS tracking devices, pet sitting services, pet furniture, and behavioral modification gadgets.
Adult Content
This niche remains one of the most lucrative niches, demonstrated by over $100 billion generated by the industry in 2021. One factor that enhances online sales of adult content is the need for buyers to remain anonymous.
The affiliate opportunities in this niche include sex toys, porn, and underwear which can attract high traffic to your site.
Wrapping Up
There are thousands of products that you can promote through affiliates and earn a steady income, either in fiat or in cryptocurrency and you can read more about business here. Finding the appropriate niche and applying the right marketing skills is a sure way to profitability in the affiliate business.