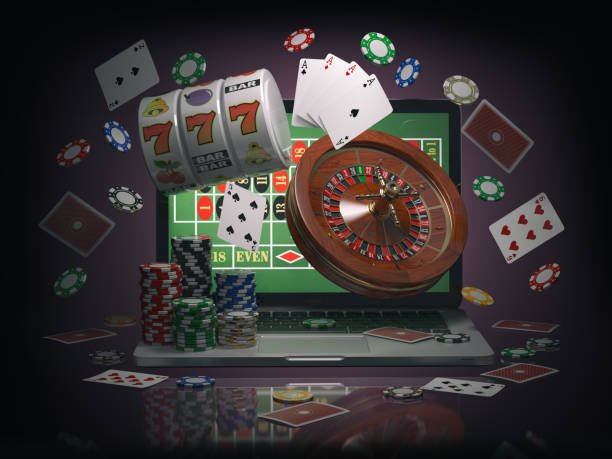 Online gaming has taken over, and more and more people are now enjoying all their favourite games from the comfort of their own home. The digital approach has even spread to casinos, with lots of them opening up an online casino as well. These can be great for people who can't get out to their local casino or perhaps don't want to have to venture out into the cold. Online casinos also have a lot more variety of games too, as they aren't limited by physical space. However, when it comes to online casinos, you might not know how to find the right one. So, keep reading and discover the best tips so you can easily choose the best online casino for you.
Look For A License
The most important thing that you need to look for in an online casino is a license. You want to be 100% certain that your chosen casino has a license so that you can make sure that it's a legitimate site. There are lots of scam websites out there that aim to simply take your money, so you always want to go for one that's licenses as this means it's also regulated. You won't be scammed by a licensed casino as it has to adhere to certain regulations that protect customers and players. So, you always need to check for a license first before anything else.
Explore The Games
Each online casino will offer different games, so you want to check through what they offer before you play. Some may specialise in card games while others may only offer games of luck like slots or roulette. The types of game on offer may influence your decision on which casino to go for, as you want to join one that gives you the games you actually like. It's also a good idea to look at the quality as well rather than the quality. A smaller catalogue of high quality games can be much more enjoyable than a larger selection of poor quality games. So, make sure you take a look at the games on offer before deciding, and you'll have a much better time when you do play.
Read The Reviews
The reviews of online casinos are very important as they give you an insight into what it's like to actually play on them. If a casino has a lot of bad reviews, then it may be best to steer clear. It's worth bearing in mind though that not all reviews are going to be legitimate, so take them with a pinch of salt. You might also want to look at how the casino responds to the bad reviews as well. If they respond to criticism in a very negative, rude manner, then they probably aren't the casino for you. If they're able to help the player and provide them with a well thought out solution, then it does actually go in the casino's favour.
Check The Payment Options
Finally, you want to check the payment options that the online casino accepts. Most of them will accept things like credit and debit cards, digital wallets, etc. Some of them though will actually accept crypto and can even pay your winnings in it too. The payment options available can determine your decision, as you don't want to sign up only to find out that they don't take your preferred method. So, be sure to investigate this beforehand, and you'll find it easier to decide which casino is right for you. As you can see, there are lots of things that can determine which online casino is right for you as a player. From the payment options to the types of games available, there are all sorts of factors that you need to take into account. One thing that can't be compromised is if they have a license or not. If they don't have one, you need to close that webpage right away and find one that does have a license. So, be sure to take these tips into account, and you'll soon be able to find the best online casino for you.