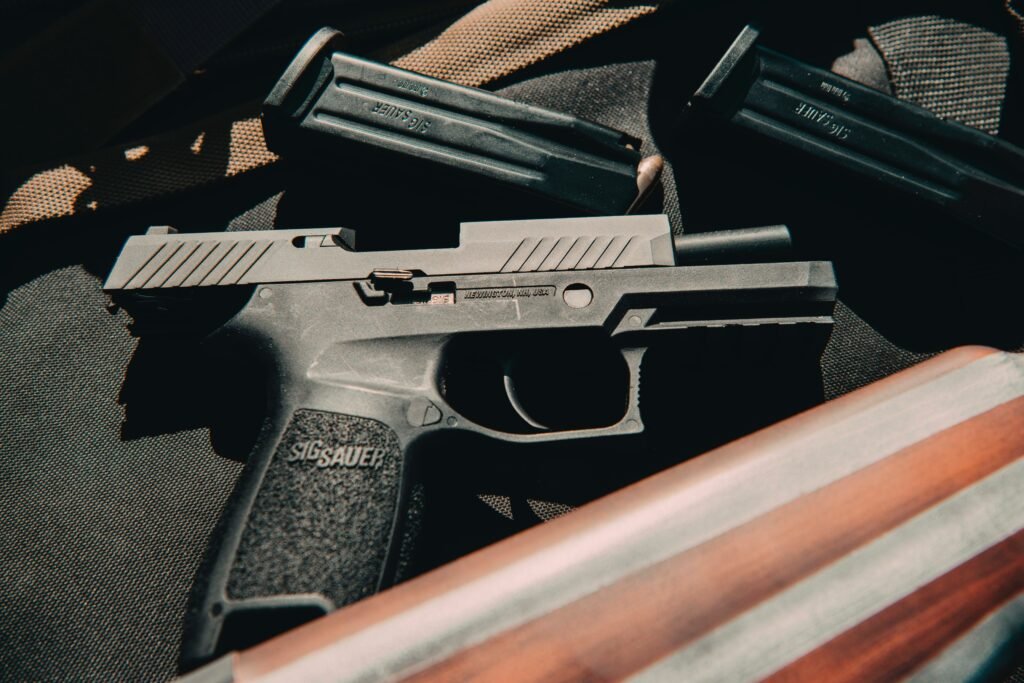 The gun manufacturing company of Glock has designed and fielded a variety of excellent pistols since it was founded in 1963. Glock became famous for its series of pistols that started with their first-generation Glock 17 pistol. Decades passing by, and the quality of the weaponry they produce is still unique and well-appreciated by most. By listening to input by several weapon experts, they are now unveiling a new Glock that is suited for concealed-carry classification.
Glock's Slimline Family
Continuing its tenure of producing fine-grade and reliable pistols, the company launched its new Slimline Pistol Family between 2014 and 2015. This group of Glock pistols primarily on being designed to exhibit a slimmer frame without compromising the robustness of other recent Glock pistols. Glock 42, also known as G42, was introduced as the firstborn of the series that is chambered with the .380 ACP.
The release of the Glock 42 pleased several gun enthusiasts. Still, others shared their opinion wishing that the G42 be chambered for the more powerful nine-millimeter round, which packs a devastating effect upon impact. Glock Incorporated finally listened to their clients and released the Glock 43 abbreviated as the G43 the successor to their slimline series of handguns. Glock's company has never released a single stack nine-millimeter pistol until the revelation of the G43.
The unique trait of Glock's Slimline series is the frame itself called Slimline. The handguns that fall within this classification are ergonomically designed to feature a thinner width if compared closely with other Glock pistols. Glock engineered these weapons' attributes to be quickly stored and hidden by a qualified shooter while also making it light for easy withdrawal in case of self-defense scenarios.
The Slimline family of Glock pistols is the ultimate choice for millions of users who prefer the stealthier and lightweight approach to shooting. Every handgun of this series is built upon a thinned-out frame able to hold a single-stack magazine to reduce large amounts of bulkiness commonly observed with other guns. It now categorizes itself in three design variants: compact Slimline, subcompact Slimline, and slim pistols.
Advantages of Concealed Carry Handguns
The carrying of a concealed carry handgun is approved for an individual with proper licensing, following a specific set of training steps, and ownership rules and regulations. Owners are also required to have a permit for this kind of activity, but some states in the US and other countries have more flexible limits with hidden weaponry. Concealed carry is preferred by most for the key advantages it delivers.
The proponents and initiators of concealed carry laws have indicated that less crime would be committed with an unknown handgun's social presence. Today, several adults and law-enforcements are well-disciplined and inclined only to use their weapons whenever it is necessary, like cases that require the need for self-defense measures. For example, in the United States, with the increasing rate of mass shootings, hidden guns that are known to be used by undercover officers or civilians alike makes them feel safer.
Benefits of Concealed Carriage
Most gun enthusiasts, expert marksman, law enforcement, and government-employed individuals prefer to hide their weapons. Several people like to conceal the fact that they have firearms for their purposes. Concealed carry pistols still have advantages that suit most people.
In the event, a trained person with concealed carry weapons encounters a deadly human opponent that threatens many lives. A hidden gun can work towards the benefit of camouflaging the potential for a counter-attack.
Whenever a hostile target enters the periphery of a concealed carry individual, it is most likely that the pistol carrier's immediate response can suddenly repulse or stop a deliberate maneuver.
Opportunity for Self-Defense
Responsible civilians who have endured familiarity and training can be counted on to rise to the occasion if their lives are in grave danger. Violent criminals may not always have guns, but they might be sporting a life-threatening weapon to complete an intended crime. Citizens with concealed carry pistols may level the playing field.
In case an emergency situation develops, and there is a need for firearms, concealed carry individuals with proper training may respond within five minutes or less. The statistical police response calculated with distance is a minimum of eleven minutes.
Glocks' Pistol for Concealed Weaponry
Benefits of concealed carry handguns are crucial factors taken into account by government-trained, law enforcement personnel and prepared civilians. Glock Incorporated Slimline program's G42 was a popular hit, and then the G43 chambered with the nine-by-nineteen millimeter round used worldwide entered the gun industry with positive ferocity.
It is their best product that is designed entirely for concealed carry use.
The G43 is considered to be the most anticipated release in Glock's long history. It features a single-stack magazine that is filled-up with nine-millimeter rounds desired by several weapon enthusiasts. It is intended to be a favored back-up from primary heavy assault weapons and the last resort capability for both civilian and law-enforcement utilization.
Conclusion
Several individuals prefer the concealed carry method of handgun possession since it gives them numerous advantages than an exposed weapon. Glock's slimline series of firearms combines hidden weaponry requirements while still retaining the performance and attributes of their other products. The G43 is Glock's most anticipated sub-compact, a slim-framed pistol that gathered positive reviews for its nine-millimeter capable chamber and thinner single stack magazine.