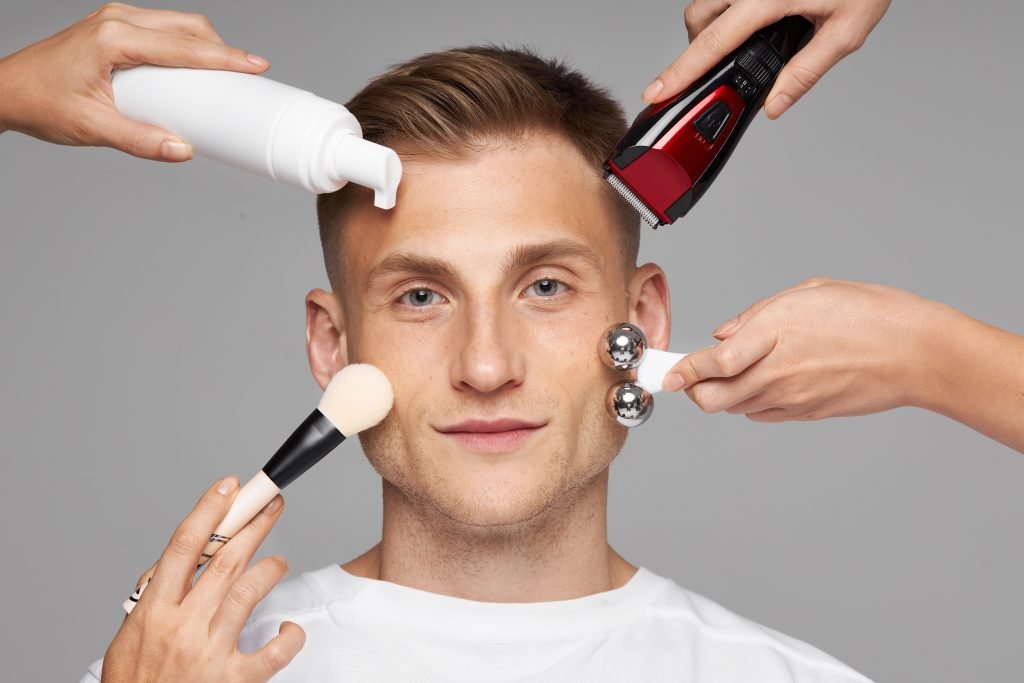 Gone are the days when men didn't care about their looks. Dirty, scruffy, and unkempt-looking men are the epitome of poor hygiene. On the other hand, clean, well-kempt men tend to have more chances of getting jobs and communicating with other people (without grossing them out).
Use the right men's grooming products to ensure that you'll always look your best. Here are four essential things to consider when you select the correct men's grooming products from the market.

1. Identify the Need
You can't head inside a store and pick any grooming product sitting on the shelf. Even if you have the money to buy every item you see, it won't make sense to purchase the wrong men's grooming item.
Start your search by figuring out your grooming needs. Some men may need hair wax, whereas you may need a new shaving cream. Don't need new shaving cream? Perhaps you're looking for a new hair care product. If so, you can click here to start your search.

Once you identify that need, you'll know the exact product to purchase. Note that knowing the product you're about to purchase is only half the battle. 

2. Know Your Skin Type
One grooming mistake many men make is to purchase skincare products for the wrong skin type. For example, don't use a facial cleanser meant for oily skin if you have sensitive skin.

Here's a quick guide to help you know your skin type:

Dry: People with dry skin experience noticeable flaking on their flesh. Choose skincare products with ingredients like glycerin and hyaluronic acid for extra moisture.
Normal/Combination: Normal or combination skin isn't prone to acne breakouts and has well-moisturized skin. However, this doesn't mean you shouldn't maintain its health. Consider buying gentle exfoliating products to help clean the skin daily. Oily: Excess oil (sebum) production can lead to acne breakouts and blackheads. Use enzymatic exfoliation to help promote skin cell turnover and prevent sebum buildup.
Aside from the skin types mentioned above, some people, including men, may have sensitive skin. If you have this skin type, it can be challenging to figure out which skincare product works. It's best to consult your doctor before using any product, as testing different balms, creams, and sprays may lead to unwanted adverse effects.
If you're unsure about the ingredients, look for labels that say things like "non-irritating" or "non-sensitizing." These products tend to be safe for use on all skin types, including users with sensitive skin. 

3. Stay Away from Alcohol
A glass of wine or a bottle of beer with the boys is okay occasionally. But alcohol is a different story when talking about men's proper grooming techniques.

If you see alcohol listed as one of the ingredients in a men's grooming product, put that item back on its shelf. It's because alcohol can be harmful to the skin, regardless of the skin type. This substance can dry the skin severely, which can be dangerous for users with dry skin. Moreover, using cleansers rich in alcohol can "tell" the skin to increase sebum production, which may worsen acne breakouts, especially for men with oily skin.

Aside from alcohol, the following are some other ingredients that you should avoid in men's grooming products:

Acetylated Lanolin
Dimethicone
Cyclomethicone
Sodium Lauryl
Sodium Laureth Sulfate
Consider using organic products for your grooming needs, if possible. Men's grooming products made from natural ingredients provide low risks of delivering adverse effects to their users. 

4. Read Online Reviews
The chances are that you're not the only man on the planet looking for high-quality grooming products. Other men may have already used the products that you're planning to purchase. Hence, it'll be best if you listen or read their feedbacks and experiences.
Take the time to read as many online reviews as you can. One quick Google search for your product will give you several results.

If you're purchasing the product online, ensure that the item has many positive reviews. There may be a few negative reviews but read through these opinions anyway. Some of these negative feedbacks may be because of poor shipping and handling, which may not be the seller's fault.

But if most of the reviews are negative, consider looking for another product to fulfill your grooming needs.

Key Takeaway

Remember to identify the specific need, avoid harmful ingredients, and read online reviews as you search for the right men's grooming product. Also, don't forget to know your skin type, especially if you need new skincare products. Finally, you can always talk to your doctor to help you choose the right grooming product that fits your specific needs.