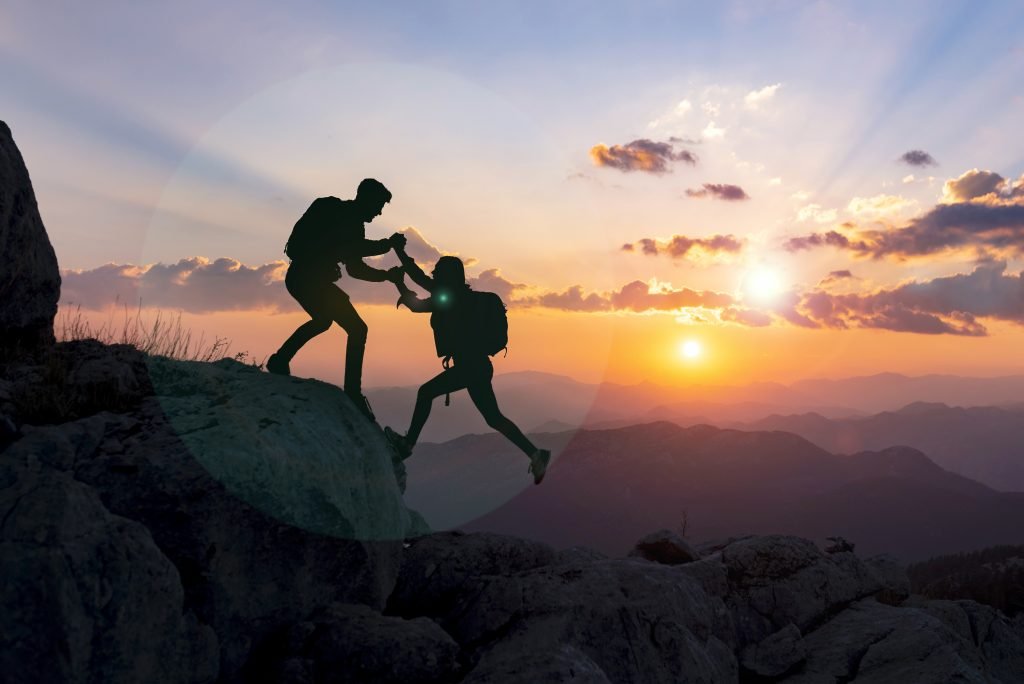 Do you enjoy motivating others? Do you appreciate seeing others reach their full potential? If so, a career as a certified life coach may be right for you. Life coaches do for their clients as a football coach would do for their players; they identify strengths and weaknesses, write a game plan, and ultimately help them reach their goals. People seek out life coaches as a sort of professional brainstorm partner who helps them plan the steps on the journey, regardless of whether their want to get their dream job or simply feel more confident. Since life coaching is a non-regulated industry, becoming one is not as straight-forward as studying life coaching at university. Instead, your career path focuses more on distance learning with organizations such as the iNLP Center and hands-on experience. The following are key steps on the road to becoming a certified life coach. 
1. Find a Training Program
Many people become life coaches because they feel their life experiences make them a good fit for the field. However, skills such as active listening, accountability, and goal setting can all be learned through proper training. Prospective coaches can start on their journey by choosing an online or distance learning training program that will give them the knowledge they need to start their own practice. Most training programs, such as the NLP training program is accredited by the International Coach Federation, or ICF. They typically include online lessons, self-directed activities and additional mentoring hours, along with other coaching-related resources. It might be useful to attend any coaching workshops held in your area to supplement online coursework. These events can help you network with existing life coaches and may focus on a specific specialization – say, career-oriented life coaching.
2. Find a Mentor
Finding a practicing life coach who is willing to act as your mentor is essential. Most training programs require a certain number of mentoring hours to be completed one-on-one with a certified life coach. They can help you along by recommending learning resources, giving career advice, potentially even helping connect you with your first clients. They can also help you learn successful business practices and coaching techniques in addition to what you are already learning in your training program.
3. Choose a Certification Level
The ICF offers three levels of certification, based on training hours, client contact hours and the number of hours spent with your mentor. You can always get certified at a lower level and return for a higher level of certification once you have more experience:
Associate Certified Coaches (ACCs) must complete 60 hours of training and 100 hours of client contact.
Professional Certified Coaches (PCCs) must complete 130 hours of training and 750 hours of client contact.
Master Certified Coaches (MCCs) must complete 200 hours of training, 2,500 hours of client contact, and an additional 10 hours of one-on-one work with a qualified mentor
4. Choose a Niche
Deciding on a specialization will help you find clients and market to the right client base. Specializations might include business coaching, career coaching, academic coaching, wellness, fitness and romance coaching, and even spiritual or aging coaching. By selecting your niche, you can determine the type of client you are looking for and what skills you may need to help them. You will also be able to see what clients may be looking for in a life coach, which will help with marketing. Note that life coaches differ from therapists because they are not medical professionals. Coaches are more goal- and action- oriented than healing oriented and outline achievable objectives for their clients, rather than diagnosing or treating any issues. Even if life coaches specialize in a romance or wellbeing niche, they can still refer their clients to a therapist if issues arise that are beyond the scope of life coaching.
5. Start and Log Client Contact Hours
Once you have chosen the level of certification you want to begin with, start finding clients and logging the required contact hours. Your mentor may be able to refer your first clients to you. Otherwise, your training program may have resources to help you find your first clients. Keep a thorough log of your hours using a coaching app or formatted log. Make sure that your hours are recent and up to date, before applying for certification. You will also need some proof confirming your client contact hours, such as transcripts or certificates of completion.
6. Get Accredited
As the life coaching field is non-regulated, it is possible to operate as a life coach without an official accreditation. However, having the right credentials will give clients (and yourself) better faith in your abilities as a life coach. Begin by submitting proof of your contact hours and coaching log along with your credentials survey and application to the International Coach Federation. If your training program meets ICF standards, they will likely help you with this step. Once your application has been reviewed, you must take and pass the Coach Knowledge Assessment, or CKA, an exam that focuses on client relations, coaching skills and ethics as well as ICF standards.
7. Start Coaching
Once you have received your accreditation, you can officially begin your practice! Continue with clients that you worked with for your initial contact hours, get clients on referrals from your mentor, or market to new clients, depending on your specialization. Practicing life coaches also register themselves as a business, typically a Limited Liability Company (LLC) or Corporation. You may also consider getting business insurance to give yourself and your clients better peace of mind.
8. Keep Learning!
There is a plethora of continuing education resources out there for practicing life coaches, so don't hesitate to keep improving your skills. Specialization courses may also help you determine you niche or enable you to move into a new niche, but generally are not accredited by the ICF. Even as you help your clients become their best selves, your own process of self and professional improvement is a life-long journey.