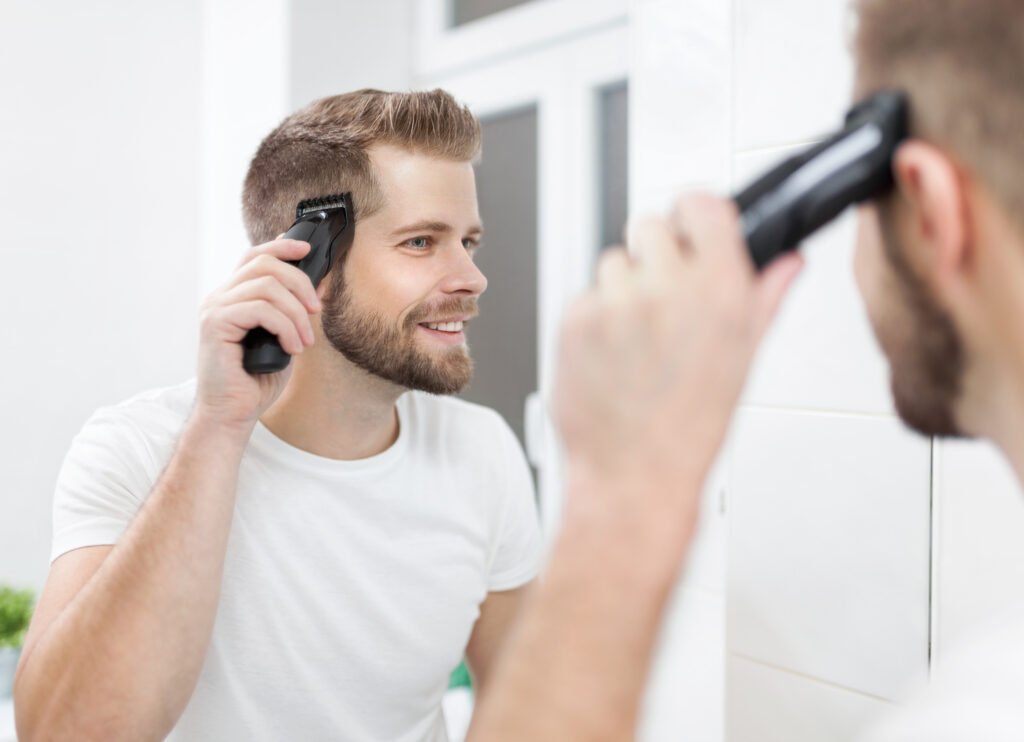 It's common for people to have specific preferences regarding body hair–whether it's on the face, the chest, or 'down there.' That's why manscaping or body-hair grooming is a widely accepted practice for men
If you regularly groom your body, you know that there are endless types of hair clippers to choose from. However, you can't just randomly choose a hair clipper without proper consideration, especially when sensitive parts of your body on the line. So, how do you choose?
Given below are a few things to consider while picking out trimmers:
Purpose
What do you want to use your clippers for? Is it for your facial hair or body grooming? Is it for home use or salon use? The purpose should be the first thing to consider while buying a clipper as most of your choices will hinge on it.
Answering these questions will give you a clearer idea of what's available for you to choose from. For example:
Choosing a hair trimmer with or without a cord is based on which parts of your body you want to use it on. A clipper with a cord is fine for trimming your hair or beard. If you like to walk around while using it and don't need a strong motor, a cordless trimmer is ideal.
A cordless trimmer is especially helpful if you're trimming hair on parts of your body that are difficult to reach or 'precious' to you. Check out some of the best trimmer for balls here.
The choice between wet or dry trimmers depends on where you want to use it–in the shower or at the sink. Knowing how and when you'll use your trimmer will help you save your investment. For instance, if a trimmer is explicitly made for dry cutting, it'll be damaged if you use it on damp hair.

Quality
The quality of the clipper will be a critical deciding factor on how long it'll last.
Buying a cheap pair of clippers from a department store, for instance, will likely be far inferior to good quality ones. These tend to be made of cheaper plastic and have weaker motors. If you want a clipper that'll last long, it's more sensible to invest in a good-quality one that suits your needs.
The Motor
The motor of your clipper is similar to the engine of a vehicle. For short trips, a small engine works just fine. But, if you drive for a living or drive regularly, then you need a powerful engine. Similarly, if you want to trim your hair once in a while, then you don't need a powerful motor,
However, if you're using it more often and for more extended periods, or if your hair tends to grow very thick, you'll require a better-quality motor.
Accessories
Another thing to consider is the accessories supplied with the clipper. It's a misconception to think that accessories are optional. In fact, hair clipper accessories are necessary and useful.
All pro-clippers and standard at-home clippers should ideally come with:
Comb attachments
Clipper oil and grease
Blade guards
For instance, a good guard can be the difference between an excellent result and a laughable one. This is because a guard helps guide your movement and controls the length of the hair you want to cut. A blade guard also prevents you from getting cut in less than ideal places.
Maintenance
If you're spending money on a clipper, you have to ensure it lasts you long enough. This can be done by regularly maintaining it. Cleaning and lubricating parts of the clipper allow you to maximize its functions. Depending on the device and model you choose, the time and effort it takes to care for it will vary.
Thankfully, most clippers come with detailed instructions on how to keep hair out of tiny areas of the trimmer and steps to ensure the device is working well. All you need to do is read it and take care of the clipper well.
To Sum Up
Buying the right trimmer for your body is a crucial decision. With hundreds of choices, it's not easy to take a call. Remember that your decision is a personal one, so choose one that'll ensure your comfort.
In this day and age, a good trimmer is a boon and isn't a choice to be made hastily. Start by asking yourself a few simple questions and you'll be on your way to buying the best possible trimmer.