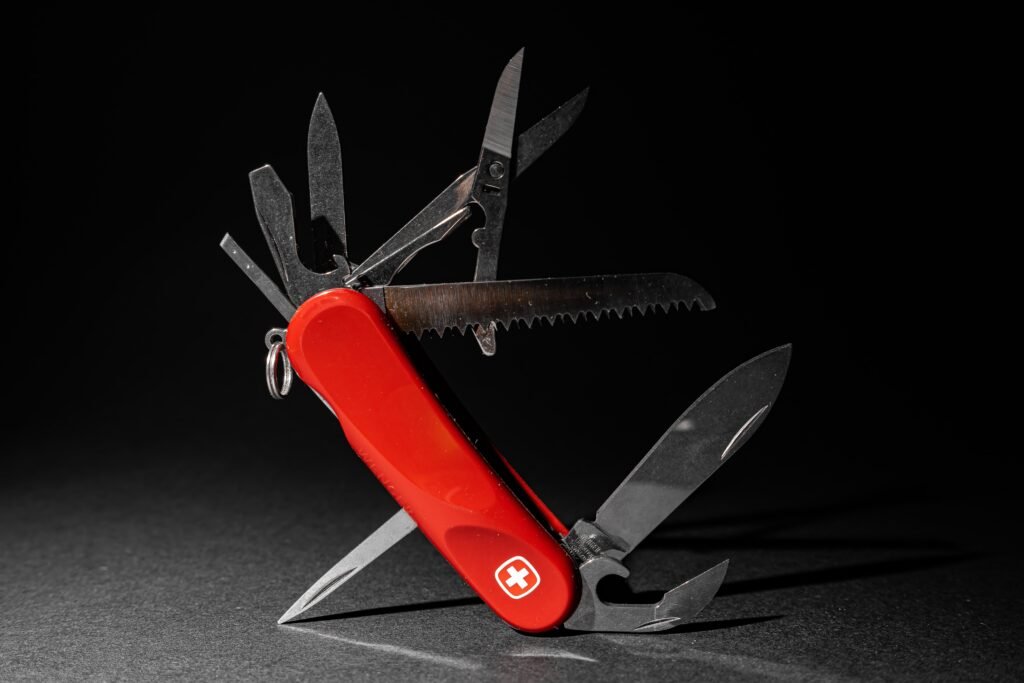 Sometimes, gadgets don't do what they claim to do, or they present certain dangers that can put users at risk. The following are five of the most ridiculous gadgets out there today, some of which may be dangerous to use.
Energy Curtains
The Energy Curtain is designed to collect solar power while blocking out the sun during the day. However, this design is more counterintuitive than it is innovative. Utility expenses are actually higher during the day, making it more energy-efficient to use natural lighting throughout the day, which can actually save more money than blocking out sunlight.
The SwissFlash Swiss Army Knife
Although the Swiss Army Knife has been around for a long time, a new device combines it with a flash storage device. This knife, from Victorinox, includes a screwdriver, nail file, scissors, a knife, and a laser pointer, along with a USB 2.0 flash drive with one to 16 gigabytes of storage capacity. Because of all of these features, merely storing and accessing data now comes with a risk of causing an injury.
Palm Pistol
The Palm Pistol is intended to help save energy when firing a handgun, but the increased chances of misfiring and the convenience of shooting could present a challenge around determining liability. The device's manufacturer, Constitution Arms, actually attempted to register the Palm Pistol as a medical device, claiming that it would minimize the energy needed to fire a weapon for the elderly, prolonging their lives in the process.
The Pyro System 2.2
21-year-old inventor Everett Bradfield developed the Pyro System 2.2, which enables users wearing a uniquely fitted glove to fire flame from the palms of their hands. Inspired by the X-Men character Pyro, Bradfield's invention may make it easy to light a fire at any time as needed, whether for cooking or other purposes, but it's also unquestionably dangerous to use.
Multiple Kill Vehicle (MKV)
Lockheed Martin developed the Multiple Kill Vehicle, which functions, according to the Lockheed Martin website, as an "integrated mid-course missile defense system." Specifically, the device is designed to fly up to nuclear missiles and disarm and destroy them before they can reach their intended targets.
Staying Safe and Practical During the Holidays
While there are many interesting gadgets out there that may seem like great gift ideas on the surface, it's important for shoppers to keep in mind the potential risks of some of these. Additionally, some products may not be as helpful as they claim to be, making it crucial for shoppers to discern useful items from useless purchases. Taking the time to look for the right gift can help keep everyone safe and efficient over the holidays.