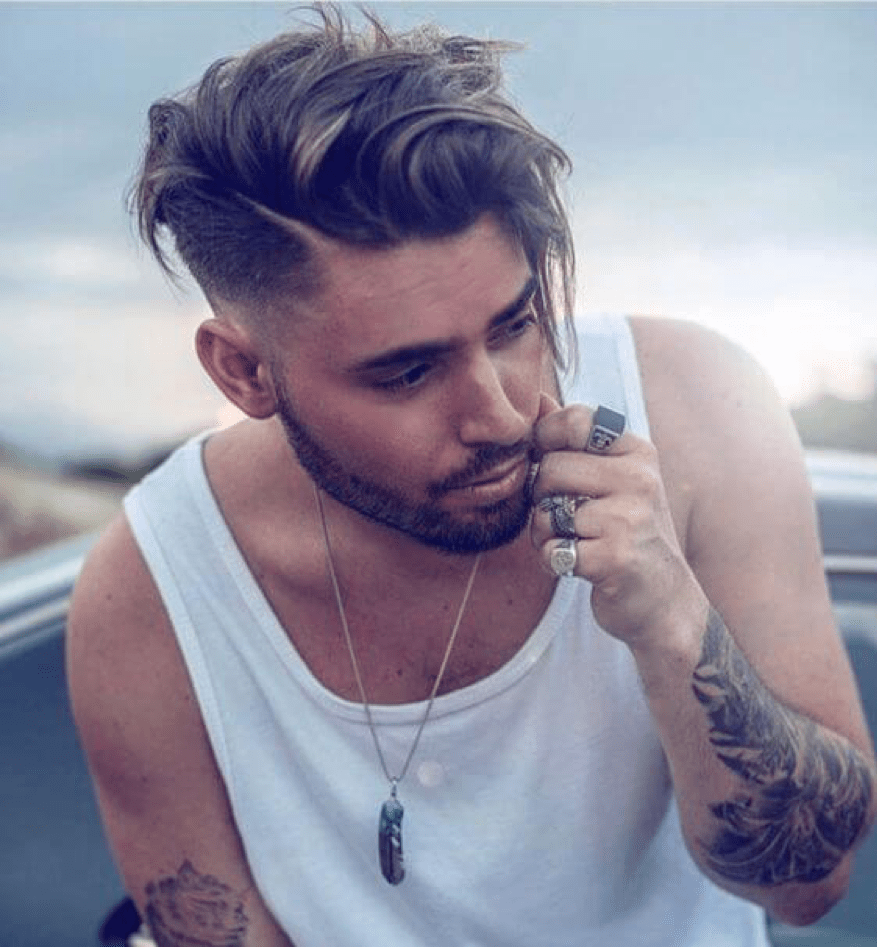 When it comes to styling your hair, there isn't a one-size-fits-all solution. There are a variety of different hair products that cater to different hairstyles. And there is nothing really wrong with that. This actually gives you more options to choose from.
It doesn't matter if you have curly, straight, wavy, or coarse hair, there's a hair care product out there for you. Moreover, every man has different hairstyle goals, while some may be looking to style and control their long hair, others may be trying to get a traditional slick-back look.
There is good logic behind why there are so many products available – each one provides you with varying results. You can get your hands on matte or shiny products or go for something that provides a stronger hold. There are products that you can use on towel-dried hair while some can be used on completely dry hair. Experimenting is the best way to figure out what type of hair styling arsenal you would like to keep with you at all times.
Hair Loss and Styling Products – A Bad Combination
The main purpose of hair styling products is to add more hold and control to your hair. They're specifically meant for styling. For men suffering from male pattern baldness, nothing can be more worse than using styling products all to just end up drawing more attention to clumps of hair sticking together. This doesn't look too appealing.
The best thing to do in this situation is first address your hair loss. Sure, you can use medication and hair loss products, but a more sensible, comfortable and affordable approach would be to opt for low-level laser therapy.
LLLT is a unique, FDA-approved and highly effective hair re-growth treatment methodology that utilizes bursts of red light at different wavelengths from laser diodes. low level laser therapy caps are an over-the-counter product that you can comfortably wear on your head. LLLT effectively inhibits the production of DHT (Dihydrotestosterone) which is a major cause of hair fall.
So now that we've overcome any hair mishaps and a surefire way to get your hair loss problems under control, let's take a look at what you can use to mold your hair to the style that you most prefer.
The Best Products to Tame Your Hair
It is good for medium to strong hold and provides a bit of shine as well. Hair wax is an affordable option for men who have short hair that isn't easy to style. It adds more texture to them. Moreover, if you apply the wax right on the roots of your hair, you can maximize its hold. And that means you won't have to worry about breaking your style if it is too windy outside. But it is good for hair that is two to three inches in length. If you have longer hair, it is better to go for a lighter alternative such as pomade or clay
Delivers a strong, controlled hold when you apply it on damp or towel-dried hair, and gives a medium hold when you apply it directly on dry hair. Not only is hair paste good for medium to short hairstyles, it also makes your hair a degree touchable. So no, it won't feel as if your head is rock hard after you apply the product on damp hair.
But perhaps the greatest advantage of hair paste is the fact that it works great for men with thin hair. All you have to do is apply a few fingertips worth of the product on your hair to give it more shine and volume. Just don't apply it on the roots.
Hair Creams for Perfect Styling
Hair creams are great for long hair – they provide light to medium hold and give a more textured and shinier look. If you have long hair or three inches or more, it is a good idea to keep a bottle of hair cream for times when you want to go for lighter yet flexible or a clean, flowy look. Hair creams are better than using nothing – they provide a good hold atop the fact that you can also style your hair in any direction you want. But perhaps the best thing about it is that you will not feel as if you are wearing a product.
Fiber provides a stronger hold than hair creams, yet they don't add any shine to the hair. It is best for men who have thin hair as it is designed to help texturize voluminous and thick hair while maintaining your style. However, if you are going for a more combed-back look, then fiber isn't the right product for you. It is a great idea to switch to clay. It is especially not for long hairstyles and is suited for short to medium hair lengths.
Clay is best for when you a shiny, medium to hard hold. You can get a stronger hold if you apply on slightly towel-dried hair. It is basically a versatile paste that packs more shine and texture then fiber or hair cream. However, it is not going to give a flexible look like hair creams.
Conclusion
Figuring out what hair styling products will work for you, is a matter of trial and error. Don't be afraid to test out new ways to shape your hair and to get them under control. Have fun with the different options that are available to you and see what you like and what works for you.