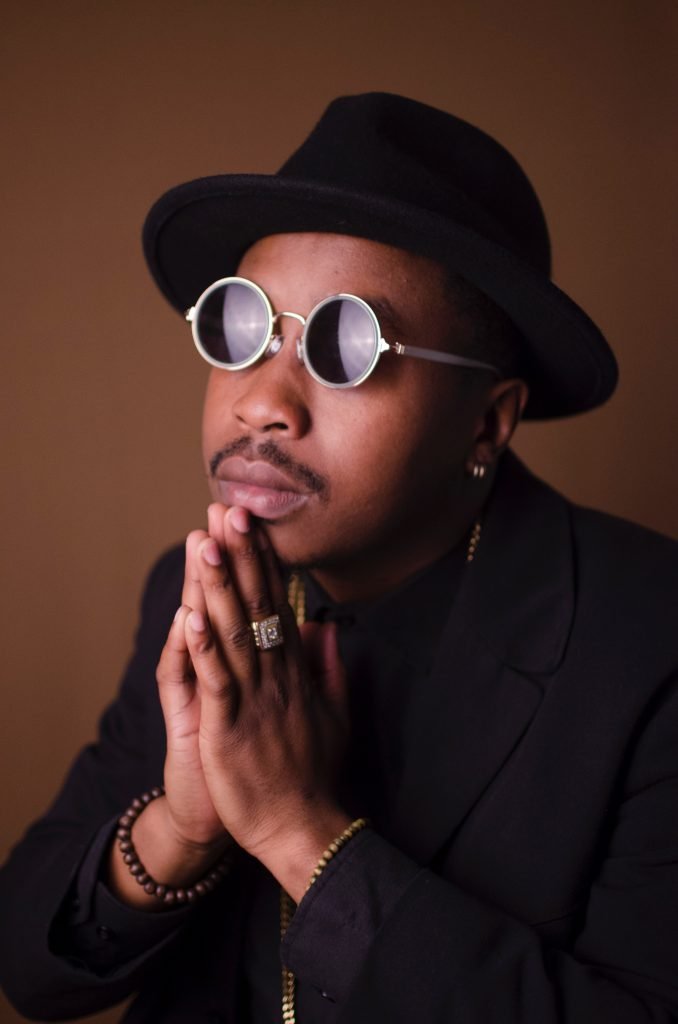 If you've been noticing more men wearing bracelets, necklaces, and rings of late, it might just be because men's jewellery sales are booming – according to market research company, Euromonitor. The report showed that in just five years, sales of fine jewellery for men shot up from $4.3 billion to $5.2 billion. One of the reasons postulated for the phenomenon is Instagram. Men may not have been influenced by style magazines like Vogue in the past, but today, they are using their phones to keep posted on what trendsetters like Jay Z, Timothée Chalamet, or Robert Downey Jr. are wearing. If you'd like to include a few key items to your look, check out the following trends, or make up one of your own!
Stacking is Big Business
From the 1970s onwards, men began wearing signature rings (think family seals, precious stones like jade set in yellow gold, or vintage pieces worn by ancestors). Today, chunky looks are still cool, but so too are stacked rings, which can vary greatly in width. From wearing Cartier Love rings of various width to stacking up fine rings in materials like onyx, platinum, and rose gold, men are showing a passion for eclectic styles that work well to add a creative air to an otherwise serious ensemble.
Mixing Materials
'Matchy matchy' is officially cancelled, and this applies not only to garments but also to jewellery. This is fabulous news for men who like to wear necklaces of various gold hues (pairing white gold with a yellow gold Cuban chains, for instance, in various widths). As noted by Nelson Coleman Jewelers, the trend goes beyond mixing different pieces. Mixed materials are also seen on the same piece. Think a wedding band in white cobalt with inset wood, or a camo patterned wedding band framed in black ceramic. Wedding bands in particular are increasingly being seen as more than a simple, austere item that allows little scope for expression of sartorial flair.
Roughing it Up
One of the coolest trends visible this year is that of dressing up an Audemars Piguet, Patek Philippe, or Rolex watch with something rather unexpected: bead bracelets in materials like jade, jasper, or newfangled favorites like white howlite natural stone. The look exudes elegance, sportiness and spirituality all at once. This layered look is also present in a more exclusive style – many men are pairing up their high-end watch with a classic Juste un Clou plus one or more Love bracelets. If you aren't up for spending $8,000 on one for the iconic curved nail bracelet, opt for various cuff bracelets, and don't be shy about add one or more bead bracelets into the equation. The more the better – especially in the summer.
Earrings are Back
For the ultimate creative touch to an elegant party suit, dress up your ears with a cuff or vine-style piece that takes up at least half the length of your ear. For inspiration, turn to Harry Styles – who really knows how to turn traditional male fashion on its head. Forget about standard diamond studs and go for hoops, creepers, and tiny heaps. Wear them on different parts of the ear. You may have to have a few new holes pierced, but a few seconds of pain will result in a lifetime of style.
Earrings that creep up the outer length of the ear, nouvelle materials in rings and bracelets, and stacked pieces are currently all the rage. For inspiration, check out the Instagram pages of style icons like Kanye, Harry Styles, or Jaden Smith. Self expression is the ultimate trend, so don't be shy about mixing exclusive and budget pieces in a variety of hues and styles.