Sometimes guys can run into serious trouble making their hair look right. Using the average men's shampoo potentially turns into a nightmare if you have thin or fine hair. A quick tip from experts states that men with thinning hair are advised to keep their sides trimmed short. One of the most common misconceptions is when dudes are convinced they'll compensate for the balding spot by growing length on the sides. So, instead of camouflaging that patch of baldness, you get a common side-effect, which is that you draw even more attention to it.
Another good tip is to use a collagen treatment. It's basically a concentrated serum that you apply to your hair after the shower. Collagen improves existing hair and penetrates the scalp, and stimulates the growth of hair while making it stronger.
Maintaining fine hair is a daily challenge and to help you on this hair-related quest is a range of hair products that have received a thumbs-up from quite a lot of folks.
Why Use Men's Shampoo?
Choosing the right shampoo can make all the difference in helping men with fine hair achieve their desired look. Many shampoos are designed to weigh down thin strands, which can be incredibly damaging to already fragile locks. Men's shampoos are specifically formulated to help nourish and strengthen thin strands without weighing them down. This makes them an ideal choice for those with fine hair who want to keep their locks looking healthy and full of volume.
Best Shampoo for Men: Fine Hair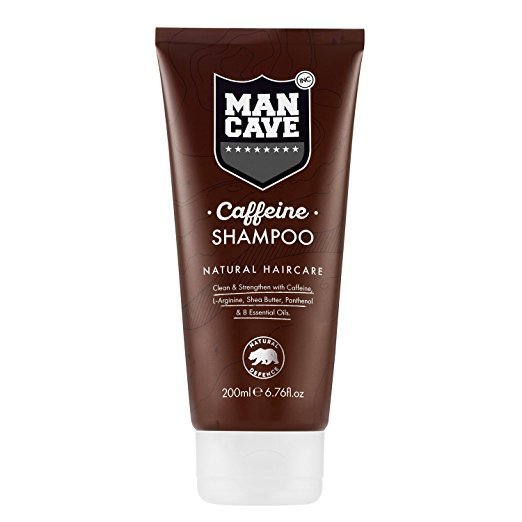 One of the best advices you're gonna hear about maintaining thing or fine hair is using a volumizing shampoo. The heavier products will almost certainly flatten fine hair, so try to avoid gels and similar stuff at all cost. Give ManCave a shot. By using this solution you'll not only stimulate the roots but also help strengthen the hair follicles. Yep, root growth is stimulated using caffeine, believe it or not. So, what else does this solution do? Well, for one thing, it cleans the hair naturally and moisturizes with Vitamin E & Shea Butter, in addition to utilizing Panthenol, which soothes the scalp to stop any potential itching and dryness.