The online gambling industry is a multi-billion dollars industry that grows with every passing day. In fact, the global gambling market is expected to be valued at over 94 billion by 2024. Because of its immense popularity, we frequently listen to amazing, rather shocking gambling facts.
But, same as with any other popular thing, some facts about gambling are true and some are just myths. Yes, this industry's statistics and truths are very impressive. But, right now, we will learn about the most interesting facts that all casino players should know. Let's see – which of the following is true about gambling?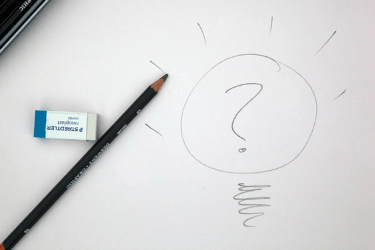 1. Online Gambling is Illegal
False. Online gambling is regulated differently in different countries, but it isn't exactly illegal. Even in some countries where gambling is not legalized and there are no casinos you can visit, it isn't against the law to gamble online. This is one of the online gambling facts that are actually a myth.
Thinking that online gambling is illegal is more of a blanket statement. Granted, there are places in the world that ban online casinos altogether, but they come at a very small number. Even in jurisdictions like Canada where private operators are banned from running casinos on Canadian territory, it's not illegal to play at offshore sites.
Still, since some countries have put strong bans on gambling, you should check the legality in your state before you turn on your phone and play online mobile casino games for real money.
2. Casinos Will Require You to Use the Same Banking Method for Deposits and Withdrawals
False. Modern and top-rated casinos today offer an array of banking method choices for withdrawals and deposits. For example, you will find several highly rated casinos that accept Interac for deposits and withdrawals, but you can request to switch your method if you feel like getting your payout on, let's say, a Visa card.
This might delay the process of getting your money until they verify your new casino payment method, but you can definitely switch between options if you gamble at licensed and legit casino sites. In fact, if you pick an online casino payment option such as, let's say, Pay by Phone, you will only be able to deposit by using this option. You'll have to pick an alternative to withdraw since this method allows for no payouts.
3. Most Online Gambling Sites are Loaded with Irrelevant Information
True. This is the sad truth about most sites on the internet. To fill out the pages, many casino sites are loaded with nonsense. They use tricks to convince you to pick them over the competition, offer you grand bonuses while hiding the requirements in some corner, and fill out their pages with fake testimonials from players to convince you that it's the best site to gamble at. This is why you should be sceptical about things you see on online sites before you make sure that their reputation is really good.
4. Mobile Casino Gameplay is Worse than Browser Play
False. Well, the answer to such casino industry factsdepend mostly on the site you choose. If you pick a company with excellent mobile optimization or even a quality app you can download to gamble at, your gaming experience should be the same. If you consider that you'll be able to play from any place by using your smartphone, it might even be enriched thanks to the flexibility offered.
Still, you should be careful about which mobile casino you choose because not all sites have an optimized version for mobile users. According to the source, there are some sites that have amazing mobile versions for their players, allowing them to play all games offered and enjoy high-quality graphics and smooth experience from any device.
5. 70% of All Gambling Industry Profits Come from Slot Machines
True. This is one of the casino facts that truly impresses, but it is quite obvious when you stop to think about it. There are thousands of slot machines available today and most players pick these as the simplest and most versatile option when it comes to gambling online. Slots currently represent over 85% of the profits at land-based casinos in the US. In terms of online gambling, they represent around 70% of all profits.
6. Online Casino Games are Rigged
False. As long as you choose a licensed and good casino site, games are guaranteed to be fair and random. Games online are controlled by random number generators or RNGs. These are powered by complex algorithms that ensure that outcomes are absolutely unplanned and random.
If you want to be on the safe side, look for high-rated, licensed, and controlled casino sites to gamble at. Games offered there are definitely not rigged in any way.
7. Many Licensing Authorities for Online Casinos are Sketchy
True. Same as there are good and bad casinos, there are also good and bad licensing bodies. When you check the licenses of a casino, make sure to also give the licensing authority a background check. In fact, the poorly designed, badly functioning casino sites will probably use bad licensing companies, so this will be your sign that you need to move forward with your search.
Why? Because the high rated licensing authorities continuously and rigorously check all applicants for a gambling license. For example, while bodies like Kahnawake, a Canadian authority, give inexpensive licenses easy and provide no oversight of it, bodies in the UK are expensive and very strict about who they hand their licenses to.
Wrapping Up
Playing casino games online can be a lot of fun, but only if you know where you play. You should also not allow to be biased or misled by irrelevant and inaccurate information. Make sure to know the truth about online gaming and sites