Low-rise jeans are a popular fashion trend that has been around for decades. But what exactly does "low rise" mean when it comes to jeans? It can be hard to keep up with all the different styles of jeans these days, so let's break down what low rise means and how it fits into today's fashion scene.
Definition of Low Rise Jeans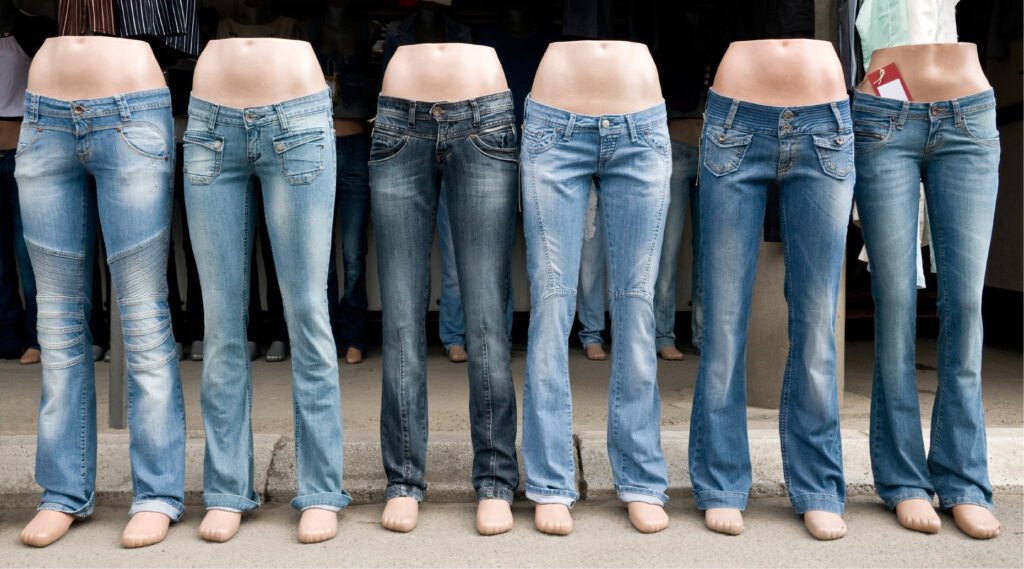 Low rise jeans are defined as pants that sit three or four inches below the navel. This style was popularized in the early 2000s and continues to be seen on fashion runways and street style looks today. The main difference between low rise and other styles is that they sit lower on the hips, allowing more of your midriff to show. They also tend to have a tighter fit around the hips, making them great for flattering your curves!
Style Variations
Low rise jeans come in many different styles, from skinny jeans to bootcut and flare leg cuts. Skinny jeans are usually a bit more fitted than traditional low rise styles, whereas bootcut and flares provide some extra coverage for those who don't want to show too much skin.
Depending on your body shape and personal preference, you can choose which style works best for you! No matter which style you pick, make sure to try them on before you buy them; this will ensure a proper fit and help you find the perfect pair of low rise jeans.
History of Low Rise Jeans
The first low rise jean appeared in 1965 by designer Rudi Gernreich—the same designer credited with inventing the bikini! In the late 1980s, Levi Strauss & Co released their first pair of low rise 501s, which quickly became one of their most popular styles ever. Since then, low-rise jeans have become a staple in any fashionista's wardrobe! From streetwear looks to red carpet events, there's no denying that this style will always remain fashionable and timeless.
Conclusion: Whether you prefer bootcut or skinny fits, there's no denying that low-rise jeans are an essential part of any modern wardrobe. With its roots planted firmly in fashion history, this style has been around for decades and is sure to stay on trend for many years to come! For anyone looking for comfortable yet stylish denim options, consider trying out some stylish low-rise jeans today—you won't regret it!