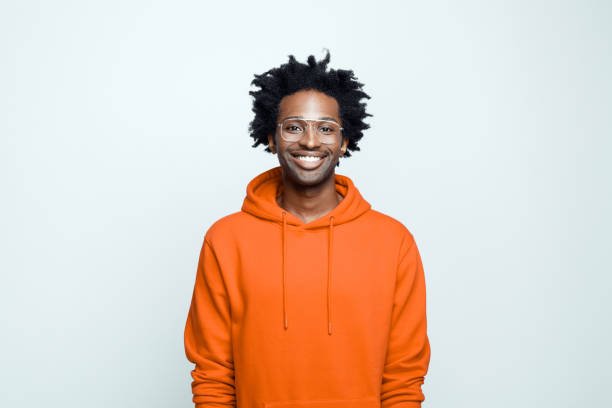 Despite ever-changing trends in fashion, certain clothing essentials will always make you look cool and stylish. One such evergreen closet staple is the classic hoodie. Not only does it keep you warm, but it is a piece of clothing that helps you to feel comfortable and cozy after a long day at work. While popular with young people, they have also become popular among older adults.
One of the best things about hoodies is that anyone can wear them, regardless of gender, size, or body type. Hoodies are also highly accessible since they are available at different price points, so you can get a perfectly presentable and functional hoodie for a few dollars or splurge on a designer hoodie if you feel like doing so.
Fashionable pop stars such as Harry Styles and the members of BTS have shown us how to wear hoodies in stylish ways. However, you do not need a celebrity budget to rock a hoodie. Here is how to upgrade your wardrobe with the perfect hoodie and different styles to make the most out of your outerwear.
Choosing the Right Hoodie
BELLA+CANVAS offers hoodies in various colors, fabric blends, styles, and weights. This means you can get one in every color if you want to make that into your daily uniform or if you are thinking about giving some to your buddies to match. With the number of choices, picking the perfect hoodie for you can be overwhelming. But there are a few things to help narrow down your choices.
A suitable hoodie should consist of quality materials and be warm yet breathable at the same time. It should also be soft, so it is comfortable to wear. However, if the fabric chafes or itches, you must look for another hoodie that feels good on your skin. Check the zipper to see if it zips smoothly and if the hoodie strings are without fray. In addition, inspect the entire hoodie for flaws or imperfections to avoid unintentional wear or damage later. Get something cool, like a attack on titan hoodie.
Try Before You Buy
Try a hoodie before buying it to see if it fits you well. There should be no pulling across your chest, shoulders, or middle. If the hoodie is stretched tight on your body when zipped shut, you should go up a size or two. Remember that hoodies are supposed to be somewhat loose and not form-fitting. On the other hand, if the hoodie has any weird bunching on the arms or anywhere else, it is probably too large for you, so go down a size to see if that fits better. Stretch your arms over your head and bend over to ensure the hoodie does not raise up or uncomfortably pull on your body.
Ensure the hoodie's hem falls just below your belt for a perfect fit. The sleeves should end at the same spot as your long sleeve shirts – if they are too long and give you sweater paws, the hoodie's too big for you.
The hood of your outerwear should also cover your whole head and slightly graze your eyebrows when the hood is up. If the hood ends at your hairline, you will need a hoodie with a more oversized hood so it comfortably sits on your head without pulling from the back of your outerwear. In addition, make sure to turn your head from side to side to see if the hood moves or falls while doing gentle movements. If it does, pick another one – you need a hoodie with a hood that will stay put on your head during cold, windy, or rainy days.
Consider the Weather
If you live in a place with a tropical climate, choose hoodies made out of lightweight fabric. Anything too thick or heavy can feel hot and oppressive, and you will want to avoid getting sweaty as much as possible while wearing a hoodie. Meanwhile, those living in four-season climates should have several hoodies of varying weights and thicknesses. This way, you will have comfortably light hoodies to wear during spring and summer and plush, cozy ones for autumn and winter.
The Best Hoodie to Up Your Fashion Game
Once you know how to pick a good hoodie, it is time to learn which type can make you look cool and fashionable. If you want a hoodie that pairs well with your essentials, opt for mid-weight ones in plain black, charcoal gray, heather gray, chocolate brown, or navy. They look fantastic independently but also fabulous when layered with other clothing items.
Wear hoodies in unexpected colors like neon green, pink, or aqua blue to make a style statement. Meanwhile, to add some edge to your outfit, pick a graphic hoodie with an asymmetrical hem or a unique style.
Zip-up hoodies are the most versatile. However, pullover hoodies look stylish as well. Apart from cotton or fleece hoodies, see if you can get knitted or sleeveless ones. These pieces will give your look a fun twist and enable you to create many outfit combinations.
Style Your Hoodie
Now that you have a few new hoodies, style them to look your best. It will take you from sightseeing in the city to a fun date night, wearing a black hoodie underneath a black leather jacket. Slip on some jeans, then add some black boots or sneakers. Swap the leather jacket for a denim jacket for running errands or hanging out with your buddies.
For those times when there is a slight chill in the air but it is not quite cold enough for multiple layers, consider wearing your hoodie with a sleeveless quilted vest and dark jeans with a slim fit. Finish the look with combat boots and a baseball cap.
Meanwhile, wear a heather gray hoodie under a beige or camel-colored long coat for a fashion-forward look. Wear it with beige joggers and slip-on sneakers, then add a waist bag for that off-duty-model-at-the-airport look.
The perfect hoodie can take your style to new heights. Consider these tips to find the perfect hoodie, and try different ways to wear them to look good and feel great!