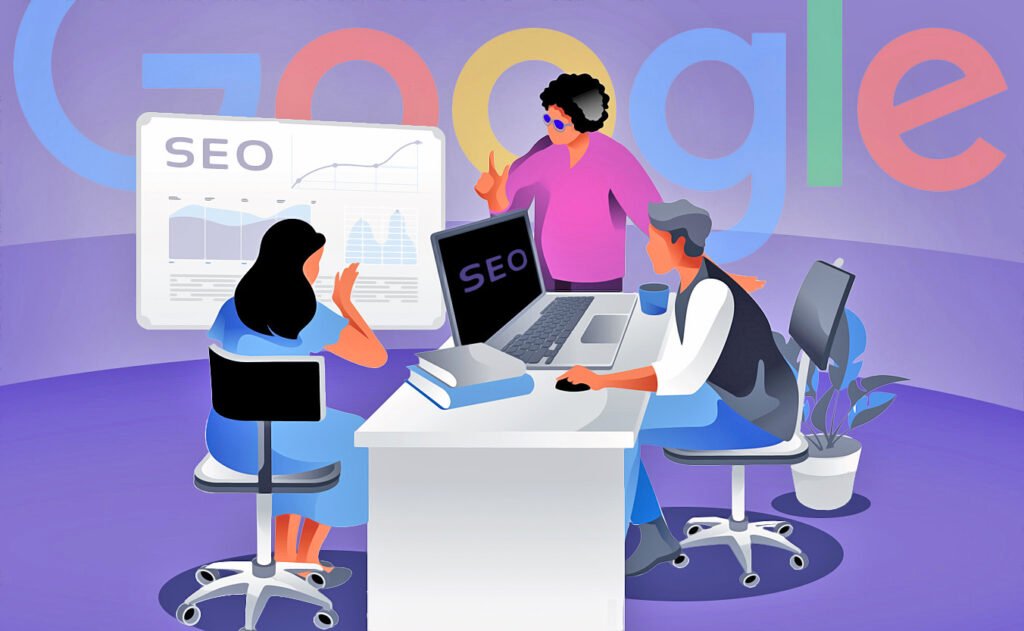 The virtues of search engine optimisation (SEO) are not disputed. It's essentially a collection of tools that can be put into practice to tell search engines all about your site – and let them know your value, so you are prioritised highly in their rankings. For small-to-medium-sized businesses, without their own in-house SEO expert, it can be baffling. That's where hiring a search engine optimisation consultant can pay dividends – and take the stress away from you.
Why do I need an SEO consultant?
SEO is a highly useful practice which can result in far more quality traffic to your site. If Google knows you are valuable, with content that is engaging and products that are relevant to its users, then you will justly be ranked higher. The difficulty lies in letting an AI tool know all about your virtues. Luckily, that's where an SEO consultant can help.
Mastering all the factors that Google deems valuable can take time. What's more, these factors quickly become outdated as the search engine modifies its technology and changes the ways it makes these assessments. Whatever your business, chances are you don't have the time to keep track of all the changes in the SEO industry. Using a company like Indigoextra to take over all your SEO means you can save time and focus on other aspects of your business.
What will an SEO consultant tell me?
It's the job of an SEO consultant to identify what aspects of your website are working well – and what could do with improvement. Even better, they will offer practical advice on how to do this (and even do it for you!). Since Google uses a vast array of different metrics to make this assessment, SEO consultants have to keep up to date with all the latest algorithms.
This means two things; firstly, they understand exactly how search engines rank the value of different sites. Secondly – and arguably even more importantly – by putting into place the features of a website that Google considers 'good', you will actually improve your site in practical terms for your real users.
What does this all actually mean, though?
So, while we've established an SEO consultant will have a solid understanding of the latest algorithms and assess Google's judgement of your site, what do they actually look at, in practical terms?
Well, an SEO consultant will carry out an audit of your site, considering aspects such as:
Your site speed and any loading difficulties (key for your overall user experience, or UX, rating)
How well do you use keywords? (And are you targeting the right ones, and do they appear in the right places?)
Is your site mobile friendly? (This is increasingly crucial, as you can see here)
Do you have enough backlinks? (And are they the right sort?)
Are you making the most out of your Metatags and descriptions?
How can an SEO consultant improve your ranking?
Once they've done some digging into the ins and outs of your website and how well it is faring, a search engine optimisation consultant will then put together a tailor-made SEO strategy. Since 49% of marketing professionals indicate that SEO has the greatest return on investment than any other strategy, it is well worth getting this right.
This detailed plan will not only address any technical shortfalls of your site (as identified in in the SEO audit), but also work out a strategy to attract people who are interested in your business or service to your site. In turn, this will improve your ranking and attract even more relevant traffic! Your SEO strategy will include ideas for:
Link building
Social media
Additional content on your site itself (such as product listings or your company blog)
Improving existing content
Keywords to target (and where)
Technical aspects of your site (removing elements that slow down loading times, for example).
Bear in mind that an SEO consultant will also be aware of every update made by Google, and so they will be aware of any further aspects of SEO that become more prominent in the future.
Using an SEO consultant represents excellent value for money, when you consider the level of impact their services can have on your Google ranking (and consequently, visitors to your site). When you consider that more than 91% of people use Google as their search engine, it is well worth tapping into the expertise of someone who properly understands the processes that lie behind the AI. Hiring an SEO consultant means you don't have to try and keep track of these ever-changing algorithms – plus they'll give you a whole host of valuable practical strategies to see your site's success soar. All you need to do, is sit back and wait for the site traffic to arrive! Good luck!