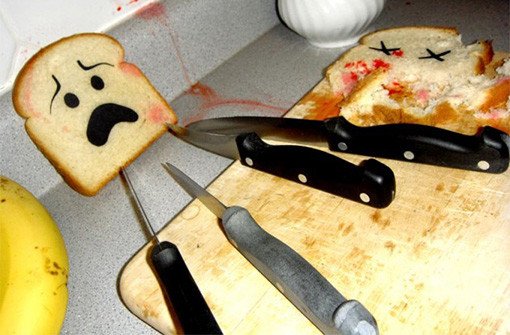 Note: No bread was harmed during the writing of this article.
W.R. Case & Sons Cutlery Company has been in the knife game since 1889, giving it ample time to distinguish and raise itself above its competitors.
And since it's widely heralded as one of the world's favorite collectable brands, producing everything from hunting and pocket knives to limited commemoratives and collectables, who better to grill about good knives and how to keep them in their best working condition? Mr. Fred Feightner of W.R. Case & Sons humored us with some wisdom and insider info in this Q&A.
What should dudes be looking for in a good knife?
You're going to want to find a perfect blend of form and function, and something that feels good in your hand. Just as each of our Case knives are unique unto themselves, a knife owner's preferences will shift from person to person.
Basically: What might feel perfect to one person isn't necessarily perfect to someone else. Steel is another aspect to consider.