A navy blue blazer is one of the most versatile items in any man's wardrobe. It can be dressed up for formal occasions or dressed down for everyday wear. But if you're wondering what to wear with a navy blue blazer, there are some key looks you should consider that will ensure you look fashionable and stylish every time. Let's take a look at some of the best combinations.
Casual Look with Jeans or Chinos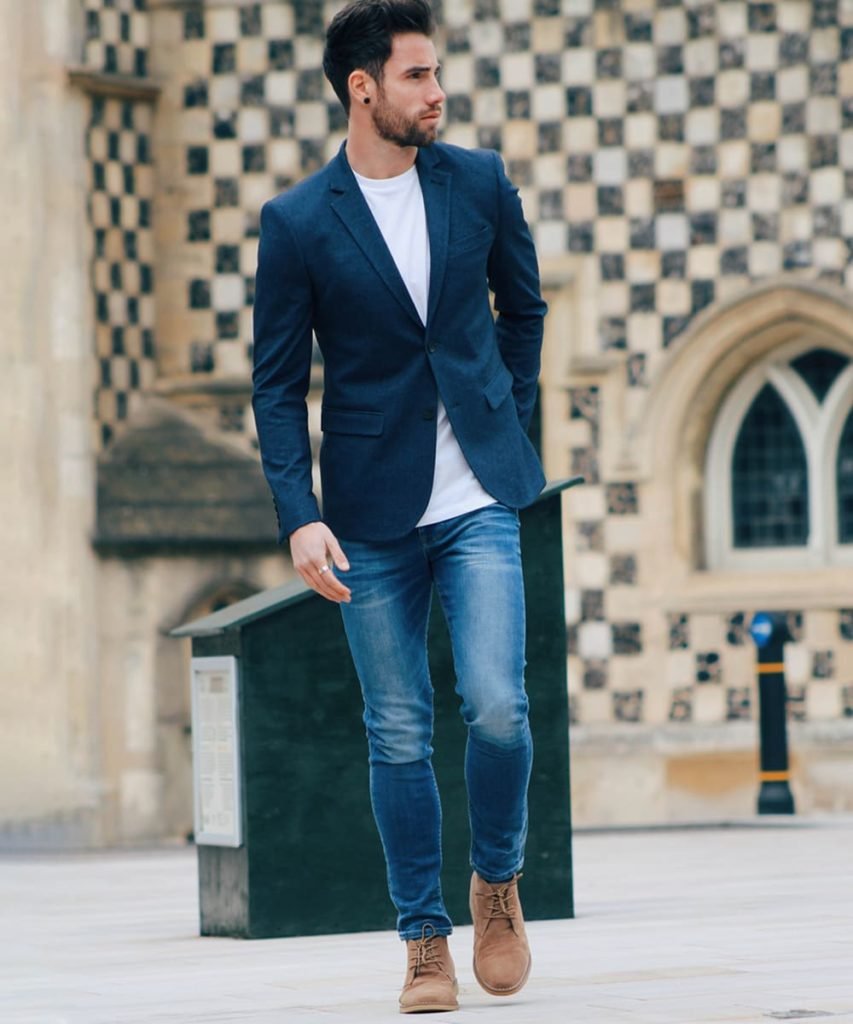 A navy blue blazer pairs perfectly with jeans or chinos, depending on the occasion and the level of formality required. For casual settings such as parties or outings, try pairing your navy blazer with dark wash jeans and loafers or boat shoes. To complete the look, add a white t-shirt underneath and accessorize with sunglasses and a leather belt. This is an effortlessly stylish ensemble that works well in a variety of settings.
For more formal occasions such as dinners or weddings, try pairing your navy blue blazer with chinos in a neutral colour like beige, grey, or black. A crisp white dress shirt beneath adds sophistication to the outfit without making it too stuffy. Accessorize this look with leather Oxford shoes, a pocket square, and watch for added refinement.
Semi-Formal Look with Dress Pants
If you need something slightly dressier than jeans but not quite as formal as chinos, then opt for dress pants instead. Dark grey trousers work particularly well when paired with a navy blue blazer thanks to their complementary colouring. You can also experiment with other colours like olive green or tan depending on what kind of statement you want to make. Finish this look off by adding a crisp dress shirt underneath and leather Oxfords on the feet – add accessories like belts and watches if desired.
Casual Chic Look with Sneakers
If you want to add an element of casual chicness to your outfit, then try swapping out your boat shoes or Oxfords for some sneakers instead! White canvas sneakers are always good when wearing navy trousers because they'll provide just enough contrast without clashing too much against the background colour palette. Complete this ensemble by adding slim fit dark jeans and either an untucked button-down shirt or polo shirt underneath your navy blazer – accessorize as desired!
Conclusion: When it comes to what to wear with a navy blue blazer for men, there are plenty of options available! Whether you prefer jeans, chinos, dress pants or even sneakers – there is always something that will work well when paired together correctly! So don't be afraid to experiment – have fun mixing and matching different pieces from your wardrobe until you find the perfect combination that suits both your style preferences and occasion requirements! Good luck!