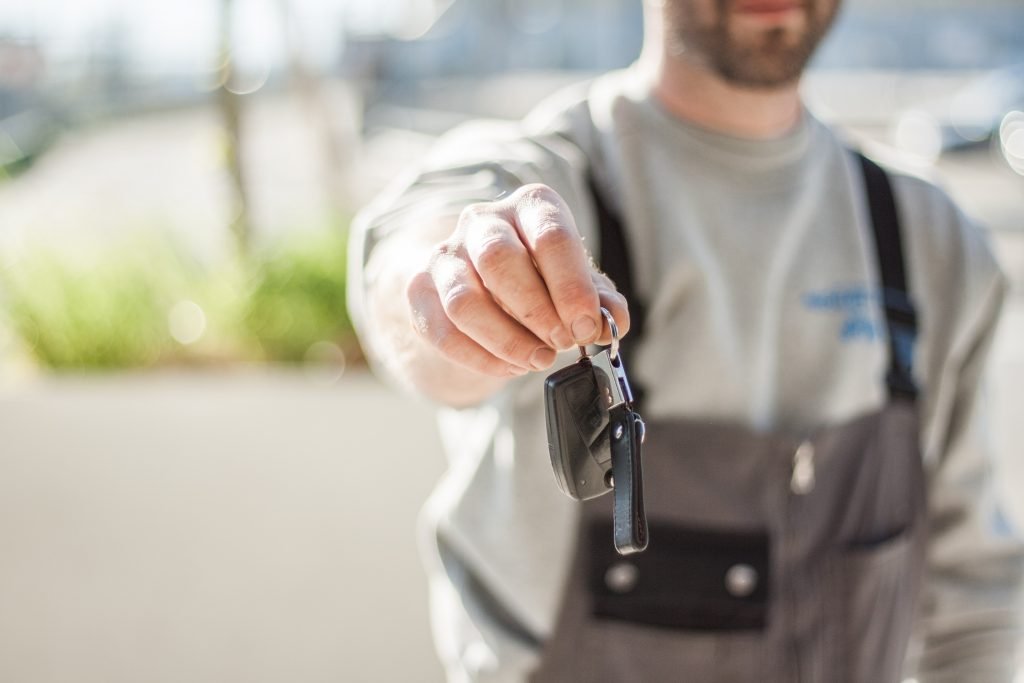 Almost everyone, nowadays, possesses the driving license. It's a must-have in most professions. That's why many young people who have just turned 18, decide to take the driving test. If they pass it, parents are usually willing to buy them their first car. As exciting as it may sound, it's connected with many responsibilities and costs.
Except for the purchase of petrol and regular car inspection, you may sometimes encounter other, unexpected repairs. If it's just a minor defect, you'll be able to deal with it on your own. However, when you experience more serious problems, you may need the help of a professional.
In such a situation, the first thing that comes to your mind is probably the visit to the car mechanic. Of course, you're right! However, before visiting them, you can also try some things to diagnose the damage and, ideally, repair your vehicle by yourself to save your money and nerves.
Recognise the problem
The first thing you should always do is recognise the problem. But to do that, you need to know your car very well. That's why every driver, especially learners, should familiarise themselves with their vehicle since every motor is different and can react differently in some circumstances. The instruction manual will be helpful here. It'll comprehensively explain to you all your car mysteries, such as why you feel weird smell, or when you should change the oil.
These days, you'll also find many car diagnostic apps that can help you recognise different faults. For example, p0024 code, which is the OBD-II generic code showing that the bank 2 exhaust camshaft is in a more advanced position than the Engine Control Module expected. For a layman, it'll be perhaps black magic. But if it weren't for such an application, you wouldn't even be aware of the car damage. So, maybe it's worth investing in this device which will always monitor your car's condition.
Get the first opinion
Depending on your knowledge and the application, it isn't enough. It's always good to get the first opinion of a more experienced person. So, if you have a family member or friend who knows their way around cars, ask them to look at your vehicle and give you a clue what might have happened. Maybe they will be willing to help you with the repair. Then, you won't need to visit the car mechanic at all.
Check your warranty
Furthermore, before going to the repair shop, you should check your documents. If your car is still under warranty, some of the repairs may be covered by it. Going to your car dealer first, you'll save a lot of money.
Apart from the guarantee, you should ensure that your car isn't on the recall list. Otherwise, you'll need to take it to the dealer as well.
Fix minor damage by yourself
The visit to the car mechanic isn't always needed. If the damage is minor, you probably can cope with it by yourself. Even if you don't know how to do that, you can ask someone more experienced to show you. Or you can just seek help in Google and YouTube, where you'll find many videos and tutorials with useful pieces of advice. It's just enough to find some free time and you'll learn something new about your car.
Find the best repair shop
However, if all these methods fail and you still have no clue what's going on with your car, you have to reach the last resort, which is the visit to the car mechanic. But, it must be well-thought as well. The shop shouldn't be chosen randomly. Thus, you can ask around your friends whom they recommend to you.
You can also do your own research on the Internet to compare reviews and costs of different mechanics. Take into account the location of the shop since it should be convenient to leave your car for a couple of hours and get to work, for instance, by public transportation. Even if you've already chosen the mechanic, ask them for an estimate. In this way, you won't be surprised by the final costs. After the repair, remember to receive all the necessary documents and guarantees of new auto parts which have been installed.
All in all, any damage that happens to your car can be stressful and expensive. However, with common sense and keeping your composure, you can take some steps before going to the car workshop. Thanks to these simple things, your car maintenance will be as easy as pie.