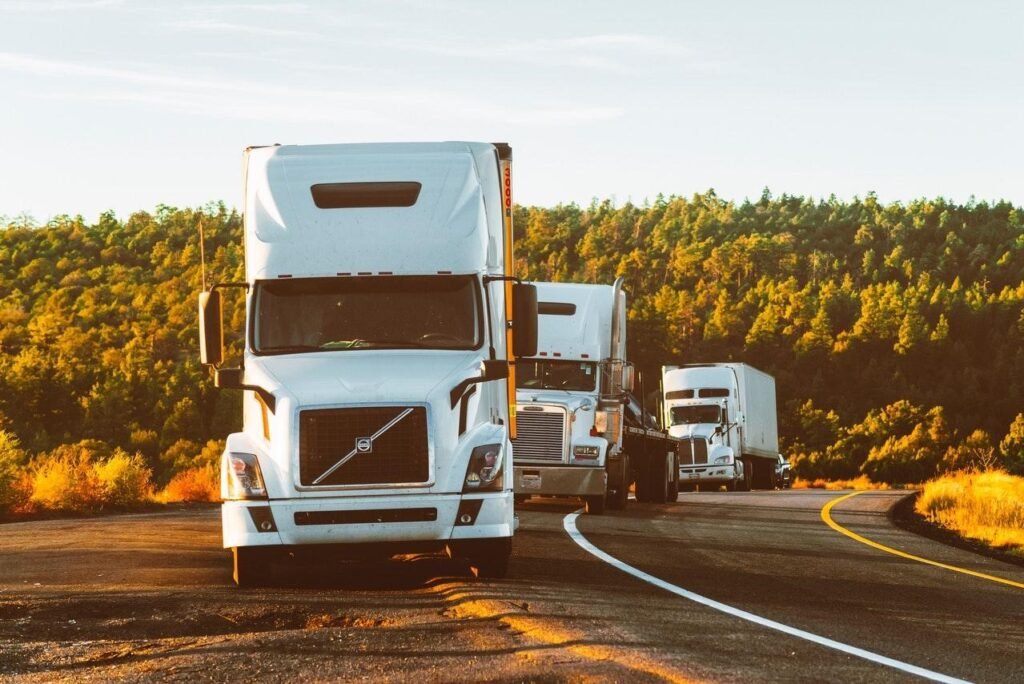 When it comes to investing, buying a semi-truck isn't the first thing that comes to mind. But like other types of securities, the value of an investment is dependent on the person buying it. If you're thinking of buying a truck, consider your individual circumstances and job title first.
Is Buying a Semi-Truck a Profitable Investment?
If you're a truck driver working freelance or for a stable company, or you're a business owner who wants to launch a trucking company, then investing in a semi-truck may be a good idea.
Independent truck drivers will see the biggest return on their investment because they'll save money on gas and maintenance. Plus, you can pick the kind of truck you want to drive. For example, you can find your Peterbilt 579 truck by comparing prices from dealerships.
If you want to take a break from trucking, you could rent out your semi. While this ensures you'll earn an income, even when you aren't driving, you need to choose your renters carefully.
Although truckers make a decent wage, you'll probably have to take out a loan to cover the cost of the truck. Most semi-trucks will cost $130,000 new and $60,000 used plus interest.
While business owners can buy their own trucks, and probably should, that may not be financially feasible right away. In these cases, you may want to lease your trucks.
Why Should I Lease a Fleet of Semi-Trucks Instead?
When you lease a truck, you're borrowing it until the lease expires or you stop making payments. There are many positives to leasing a truck, including a lower upfront cost, a shorter commitment, less maintenance, lower risk, and the ability to upgrade your trucks at a low cost.
However, unless you're leasing to own your trucks, your leased fleet of vehicles will never truly be yours. That means the company won't let you make big changes to the trucks, like installing self-driving technology, which would help your trucking company meet commercial demands.
You also may end up paying more for your fleet over time. Lease payments can add up, and your contract may not cover certain repairs for your trucks or health insurance for your drivers.
Although the upfront cost of buying a fleet of semi-trucks can be expensive, you'll easily recoup the cost of the vehicle if you drive it consistently and save money in a few places.
How to Make the Most Out of Your Semi-Truck Investment
Buying your semi-truck is already a good start, but there are other things you can do to save money on your investment. Here are 4 things to consider before buying your first truck.
1. Purchase From a Reputable Company
If the deal is too good to be true, it probably is. Avoid buying trucks from unlicensed dealers, co-workers, or friends because there's a high possibility the transaction won't go as planned. Stick with reputable companies to buy your trucks to save money in the long run.
2. Buy a "Newly Used" Semi-Truck
Most semi-trucks will run efficiently for 50,000 to 100,000 miles, but well-maintained semis can last for 750,000 miles. However, if you're buying used, you won't want to take any chances. Buy a used truck with the least amount of miles on it to get your money's worth.
3. Get a Warranty and Insurance
When you purchase from a reputable dealer, you can purchase additional warranties. Although you'll want to protect your investment (and livelihood) with a warranty, make sure you have cash on hand if something goes wrong. You should also buy high-cost crash insurance just in case.
4. Calculate the Truck's Cost Per Mile
Driving a semi-truck can be more expensive than you bargained for if you don't take maintenance, fuel, and other payments into account. To make sure more money goes into your pocket rather than your vehicle, calculate the total cost to run it before making a purchase.