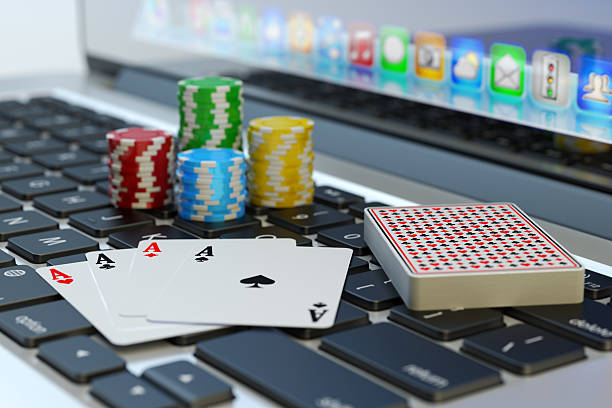 Consider the last time you wagered money. Perhaps you were on your preferred sports website or in a casino. The likelihood is that you did so with at least some degree of safety in mind if you're like most people.
After all, you don't want to gamble away your entire life's savings. However, when it comes to online casinos, many people completely disregard safety. They believe that since something is online, it must be secure.
That's regrettably not always the case. Online gambling entails a number of inherent risks. We'll examine why safety should be your top concern when playing at real money online casinos in this blog post.
We'll also provide you with advice on how to gamble safely online. Continue reading to learn more.
Use Regulated Sites or Apps
It's crucial to check whether online casinos have licenses and are governed by reputable gaming commissions like the Malta Gaming Authority (MGA) or the Kahnawake Gaming Commission when searching for them.
This guarantees that the website or app is in compliance with all applicable laws and rules regarding the security, safety, and fairness of its users.
Additionally, it indicates that they have been examined by a third party and deemed honest and safe. Playing in a licensed online casino gives you the peace of mind that your safety is always guaranteed.
Additionally, you can count on getting your winnings right away.
Check the Site's Security Measures
You will be asked for personal information when setting up an online casino account, including your name, address, and birthdate.
Additionally, you might be asked for financial details like your bank account information or credit card number. This information should always be protected because it is sensitive.
Modern security measures are used by many online casinos to protect your information. But it's still crucial to exercise caution.
Make sure the casino website you are using is reputable and trustworthy, and make sure it always employs SSL encryption. Your data will be protected while being transmitted thanks to this.
Using strong passwords, keeping your computer updated with security patches, and being cautious when visiting websites are additional ways to keep your information and data secure.
Additionally, you must make sure to play online only while connected to a secure internet connection and never divulge any personal information to anyone.
Beware of Scams
Unfortunately, there are a lot of con artists out there who want to rip off unwary gamblers. Knowing the most prevalent scams and how to avoid them is crucial for your own protection.
Websites that pose as trustworthy online casinos are one common scam. These websites may have an exact replica of an actual online casino, but they are actually designed to steal your money or personal information.
Offering rigged games is another typical scam. No matter how skilled you are, it will be impossible for you to win in these games. Scammers frequently attempt to trick you into making a deposit by making improbable bonus or jackpot promises.
Additionally, they might entice you to click on a dangerous link by sending you spam emails or pop-up advertisements.
Always do your research to ensure an online casino is legitimate before providing any personal information or financial details, and be wary of any that you are unfamiliar with.
Check Reviews
There are numerous options available when it comes to online gambling. Knowing which casino is best for you can be challenging with so many options.
For this reason, it's crucial to read reviews before playing at an online casino. You can reduce your options and select a reputable casino that provides a fair game by reading reviews.
Reading reviews can also help you get a sense of the casino's ambiance, games, and customer support. You can also learn if there are any additional costs or restrictions that you should be aware of.
It's always a good idea to read reviews before using any kind of online service, and this is true for online casinos as well. Consequently, take your time, peruse some reviews, and choose the best casino.
Dedicated Customer Service
When you play at an online casino, you're putting your faith in them to give you a fair and secure gaming experience. Even though the majority of casinos are reputable and reliable, there will always be a few bad apples who will ruin your fun.
A committed customer service team can be a great asset in this situation. You can be sure that your issues will be dealt with quickly and effectively by having a contact person to turn to if you encounter any difficulties.
A good customer service team can also offer helpful information and guidance on averting potential issues.
So pick a casino with an attentive customer service team if you want to gamble online in a secure and fun environment.
Use a Virtual Web Browser
Installing a virtual private web browser is one of the best ways to protect yourself when playing online casino games.
While you play, a VPN will encrypt your data and safeguard your identity, making it much more challenging for hackers to access your personal data.
A VPN can also aid in keeping your ISP from monitoring your online activity, ensuring that your casual casino gaming stays private between you and the casino website.
You can browse the internet safely by using the anonymity features offered by reputable web browsers like Google Chrome and Mozilla Firefox.
Therefore, use a VPN before playing if you want to play at an online casino in a safe and secure manner.
Only Gamble with Money You Can Afford to Lose
Even though it might seem obvious, this needs to be said again. There is always a chance that you could lose money when you gamble.
Never risk more money than you can afford to lose when you gamble, and always establish a budget before you begin. That way, if things start to go wrong, you'll know when to stop.
Final Remarks
Security needs to come first when it comes to casino gambling. Avoid scams, only use regulated and licenced casino websites and apps, and always read user reviews before opening an account.
Additionally, make sure the casino has good security measures in place to safeguard your personal information and financial data. Monitor the activity on your account, and report any suspicious activity right away.
Finally, practice self-control when playing by establishing and adhering to loss thresholds.
You now have it. These are our top recommendations for staying secure while playing online poker. We sincerely hope that this article was useful to you and that you'll keep these suggestions in mind the next time you play. Never forget to gamble sensibly.