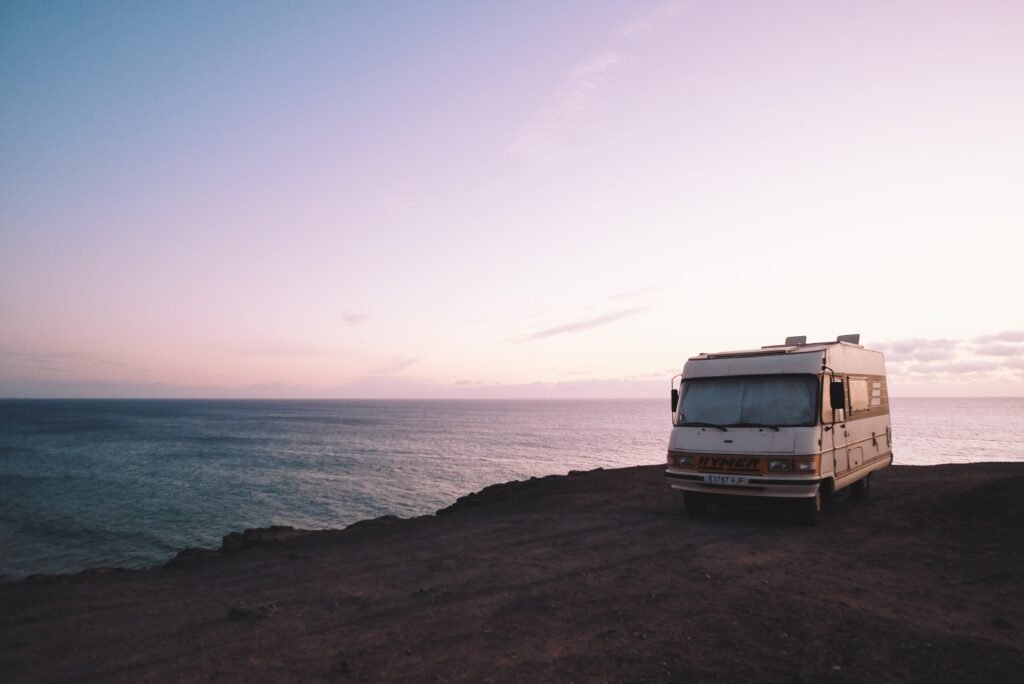 Millions of people enjoy adventures across the continent by driving their RV or caravan vehicles. Their idea of fun is sightseeing, enjoying driving through untouched parts of the continent, and having the chance to stop and spend the night wherever they like.
However, you need to be fully prepared for it. You can't just jump in behind the seat and get going through the wilderness. You need to spend some time learning about it, make sure it is fully equipped, and be certain that it will fit your needs entirely.
Aside from things like water, gas, utensils, and bedsheets, you must think about additional equipment. One piece of the equipment is the toolbox essential for everyone going into the great outdoors. This is why you must have everything needed for it before you get on the road.
We often have no one to help when we're in nature, so we must be fully prepared. Weather is unpredictable, and wild animals can sometimes cause serious threats to our lives, which is why we must be sure that we have everything we need. That's where toolboxes come into play. Here's why they are essential.
1. Easy access to items inside the toolbox
When you're outside, you need fast and easy access to some of the essential items you're carrying with you. For example, the first aid kit must be easily reached, and you should have it within hand reach at all times. The caravan toolbox is placed in the back of the trailer but is easily reached when you're outside.
That means you can rush to it in a moment of emergency and take out whatever you need from the inside. Whether it be the first aid box or a tool needed to fix something, all you need to do is open the toolbox and get the item. You don't have to go inside and search for it.
2. Extra space for things you don't want storing inside the trailer
You can't place the pliers and the rusty hammer in a drawer inside the trailer. You need a special compartment outside of the wagon for it. Imagine traveling with your kids, and they start opening the drawers to find something like this and hurt themselves. It's not a great idea.
When you add a caravan toolbox in the back, you're installing an extra item that is not part of your trailer, but you always have it with you. Most companies will develop the ideal caravan toolbox for you after providing the proper dimensions and telling them your idea. These items are custom-made if you want them, so ask for a quote when you're ordering something you love.
3. They are lightweight and durable
One of the best things about caravan toolboxes is that they are lightweight and durable. Most of them are made of aluminum, which is the best possible material for this need. Aluminum is lightweight enough not to add weight to the vehicle's overall weight and is durable to withhold any weather condition or outside impact.
Aluminum is the best because it is also one of the most affordable options. The main competitor of aluminum is titanium, which is even more lightweight, but it is used for space aircraft, making it extremely expensive, and only people with an unlimited budget will purchase something like this.
4. Provides perfect protection of everything inside
The toolbox is usually locked and inaccessible by anyone else but the owner. The lock can't be broken, and only professionals with special tools will have to use extra effort to do it. At the same time, the aluminum is good enough not to allow anyone to break through it without using special machines.
That tells you that it is safer to place valuable items inside the toolbox but in the caravan. When you need a place to store your valuable goods, remember that this is usually the best place for it.
5. Item that adds value to your overall trip
Everyone who has already used something like this will tell you that the caravan toolbox adds tremendous value to your trip. It falls under additional equipment, and we all know how valuable some items can be.
People who are experienced in adventures will have all the available additional equipment items because they know how valuable they are.
Conclusion
If you're an adventure lover and you enjoy caravan trips, then you surely know what you're missing in your trips. If you find some or all of the above items reasonable, you understand how valuable the caravan toolbox can be.
Go through the options and find the one item that is the best for you. If you can't find a great toolbox to order, then order one to be custom-made. You'll see that this is an item you should've ordered a long time ago.