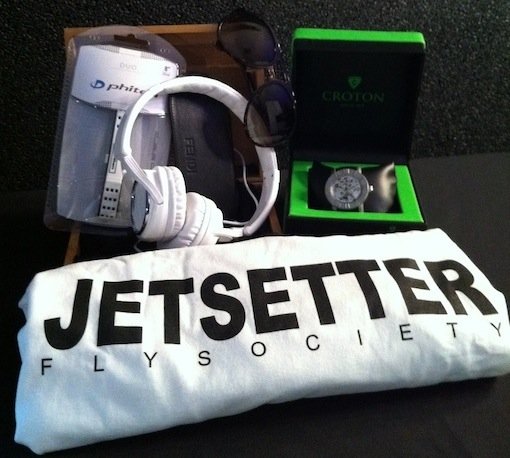 The Pulse Awards are given out by the NFL Players Association to honor current and future NFL players for their contributions both on and off the field. During the festivities, which were held this past weekend, VIPs received gift bags full of awesome swag — and now you could score one of those gift bags too.
We're giving away one of the bags, which has almost $500 worth of dude-friendly gear inside. Here's what you'll get:
• BiGR Audio Headphones
• Croton Watch
• Marchon Sunglasses
• Fly Society Skate Clothes
• Phiten Duo Titanium Bracelet
And here's all you have to do to win it all:
Step 1: If you haven't already, Like us on Facebook.
Step 2: Answer this question in the comments section of this story: If you could have one NFL player on your flag football team, who would it be and why?
You can enter until the end of the Super Bowl. Good luck!