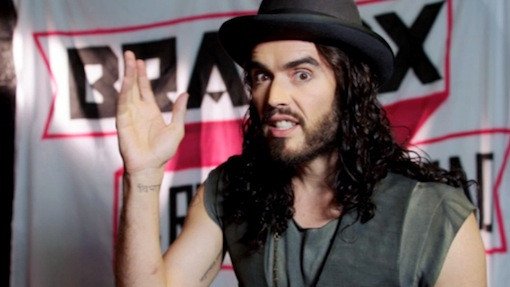 You may know Russell Brand from movies like Get Him To The Greek, Forgetting Sarah Marshall, and Rock of Ages. Or you may know him from his excellent stand-up performances. Or you may know him as the former Mr. Katy Perry. Regardless, he's one of the funniest comedians working today, and he has a new weekly talk show on FX called BrandX premiering Thursday, June 28th at 11pm ET.
That's exciting. Even more exciting? FX is flying one lucky ModernMan reader — and his or her guest — to Los Angeles to attend the taping of an episode of BrandX! Here's what you get:
• 2 roundtrip airline tickets to Los Angeles
• A 3-day, 2-night hotel stay
• 2 tickets to the show
• $200 for meals
• $100 for travel to and from the airport
In all, the whole trip is worth more than $2,300. Not too shabby. Here's how to win:
Step 1. If you haven't already, Like ModernMan on Facebook.
Step 2. In the comments section of this story (below), answer this question: What's your favorite joke?
You can enter until 11:59pm on July 8. After that, we'll pick a winner. Good luck!
(For detailed rules, click here.)