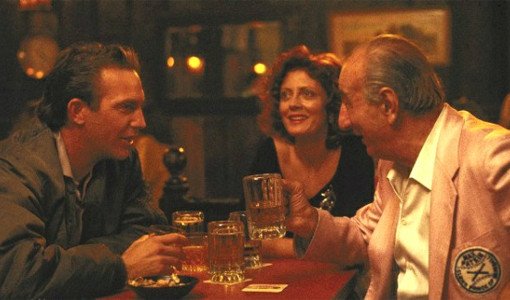 Baseball and drinking go together like … pretty much any sporting event and drinking. Having a few beers at the stadium is great, but it can easily end up costing twice as much as the ticket. Plus, many stadiums stop selling beer long before the game ends. If you're looking to keep it going after a pleasant night (or day) of baseball, most ballparks are within throwing distance of several drinking dugouts. So we picked out the best baseball bars, which we're presenting by division. Today we have the best postgame baseball bars in the AL West.
Previously: The Best Postgame Baseball Bars: NL East, NL Central, NL West, AL East, AL West.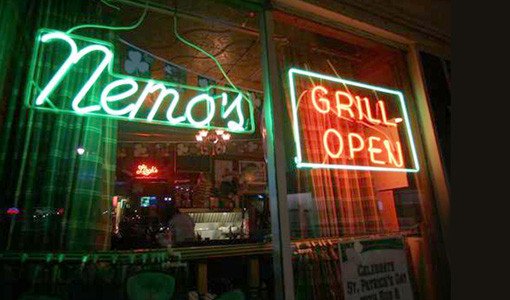 DETROIT TIGERS | COMERICA PARK
Across the street from the gaping hole that was once Tiger Stadium — sometimes it's hard to tell one gaping hole from another in downtown Detroit — sits the bar that served it for 35 years and Comerica Park for the past 12. Nemo's is more than a mile from the Tigers' current digs, but it's still the city' most beloved game-day hang thanks to its rich history, tasty burgers, and $3 shuttles to the stadium.
Backup Bar: And now for something completely different: Cheli's Chili Bar is modern and filthy with flat-screens, plus it offers a roof-deck view of Comerica Park from directly across the street.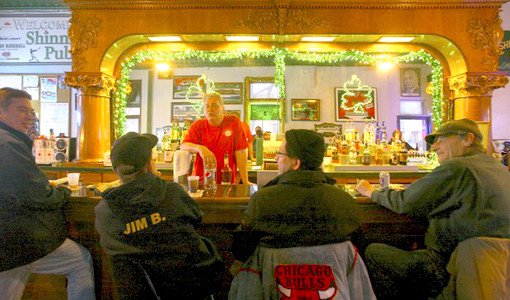 CHICAGO WHITE SOX | U.S. CELLULAR FIELD
Parts of the South Side aren't as rough as they were in Ron Kittle's day, but it still ain't Wrigleyville. (Whether that's a good or a bad thing is up for debate.) But if you're willing to stray 10 blocks from U.S. Cellular Field, you'll find a mob of die-hard Sox bars. Schaller's Pump — the oldest restaurant in Chicago — and Shinnick's Pub are cheap, family-run former speakeasies that have been serving White Sox fans since the Black Sox scandal was still an open wound.
Backup Bar: Beer snobs will dig the biggest suds selection in Bridgeport at Mitchell's Tap.
MINNESOTA TWINS | TARGET FIELD
Target Field still has that new-stadium smell since the Twins only just moved in two years ago. While a horde of bars there battle to determine go-to supremacy on game day, The Café continues to serve Twinkies fans as it has since before not only Target Field, but even the Metrodome existed. That makes it a Minneapolis institution.
Backup Bar: Conversely, Kieran's hasn't been around much longer than Target Field, but it's already cemented its place amongst fans who prefer patios and general paint-by-numbers pubbiness.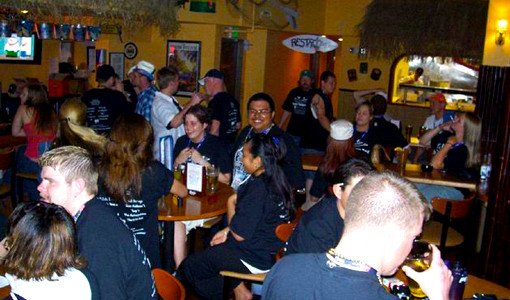 CLEVELAND INDIANS | PROGRESSIVE FIELD
While the Indians may not be championship material, the area around Progressive Field — with its combination of behemoth drinknasiums and modest taverns — wins a gold-medal in drunk friendliness. One of the best behemoths is The Thirsty Parrot, a Caribbean-themed bar & grill opposite the center field gate with an enormous outdoor patio that's suitable for catcalls, fruity shots, and the occasional ESPN remote broadcast.
Backup Bar: On the more modest end of the spectrum, The Clevelander offers all of the amenities of the Parrot with far less squawking.
KANSAS CITY ROYALS | KAUFFMAN STADIUM
When Kauffman Stadium was built in 1973, it was apparently important to genius city planners that it be situated as far as possible from anything anyone might ever want to do besides watch baseball's worst (George Brett-less) franchise of the last 43 years. So while Chappell's Sports Bar and Museum is a 15-minute drive away, it does boast more memorabilia than most halls of fame, including the … Oakland A's 1974 World Series trophy? (Yes, the A's were the Kansas City A's for 13 years, but still.)
Backup Bar: A cheap neighborhood favorite, Charlie Hooper's sells nearly 200 beers and is the only bar brave enough to put the Royals on its website.