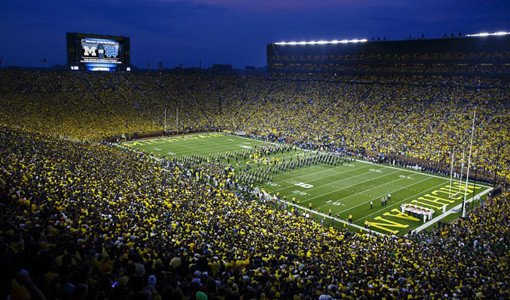 We're in the middle of the college football season! For us here at ModernMan, that's great news. But we acknowledge that there are plenty of men (and women) who could care less about college football. Still, chances are you'll find yourself in a conversation about it, whether it be with your buddies, your boss, or the other fellas in the stir. Thing is, it would probably behoove you to be able to at least pretend like you know a little about the season, especially if your boss is, say, an insufferable graduate of THE Ohio State University.
So we're going to supply you with talking points and stats that'll get you through the conversation without getting you so far ingrained that you'll be forced to admit you don't know what the hell you're really talking about. And when in doubt, just remember: A running back is very different from a defensive back, Nick Saban is an a-hole, and Urban Meyer is an even bigger a-hole.
Topic: University of South Carolina defensive end and preseason favorite to win the Heisman Trophy Jadevon Clowney
Your take: He won't win the Heisman, but he will be the number one pick in the 2014 NFL draft.
• His numbers aren't that great this season because he routinely gets double teamed. In addition, teams have partially neutralized him by running plays to the opposite side of the field. In other words, opponents game-plan around Clowney.
• NFL scouts care less about the numbers than what a player does on the field. Ask Tim Tebow.
• Watch the video for inspiration.