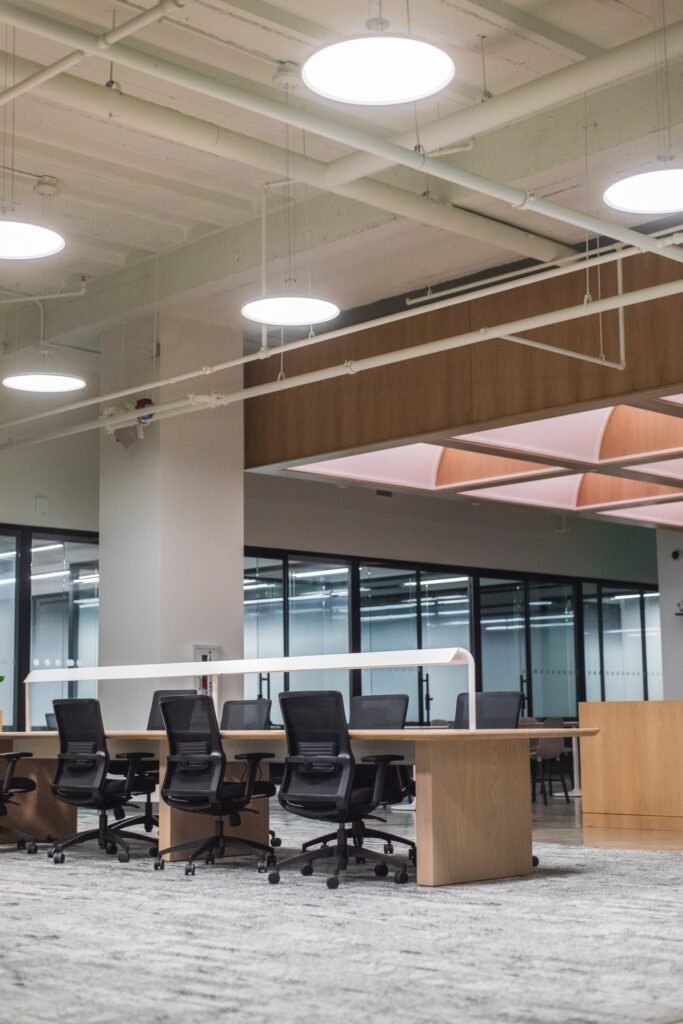 If you think moving homes is hard, you'll indeed not like knowing that office moves and relocations are worse. Whether it's a short-distance office move in San Francisco or a long-distance move to other parts of California, it would be stressful to move your office. This is mainly because of the number of furniture offices have and other office supplies and employees.
This is where California office movers come in. Professional movers are your best bet for keeping things organized and on track when moving your office. So contact us for expert commercial moving services. But first, let's discuss ten tips for an effective office relocation strategy.
Ten Easy Tips for an Effective Office Relocation Strategy
Whether you're switching locations within San Francisco or moving across California, moving an office means disruption in your business. Also, not everything will go as planned, and problems that you didn't prepare for will arise. However, you can mitigate all these by having a good plan and following these ten tips we're about to share with you.
Tip 1: Start Planning Early
Office movers need to plan early because of all the things they have to move. So, we recommend starting at least three months before the moving day. Create a workable plan, noting what needs to be moved, donated, or eliminated securely. While you can give some unneeded furniture to charity, don't assume they'll be available to pick it up with last-minute notice. So inform them ahead of time. Planning will help to eliminate hiccups and streamline logistics.
Tip 2: Tour the New Office Location
One thing we always advise people to do at California Movers is touring the new office location. You should know every inch and corner of the office before moving your office belongings in. Knowing the exact layout of your new office space gives you an idea of where you should place each piece of furniture. This way, it is easier to move and place items in already determined locations.
Tip 3: Stick With the Floor Plan
One integral part of moving offices is knowing your new office floor plan and sticking with it. While the physical structure may allow you to make some adjustments, use the floor plan to ensure you have room for all your furniture. The floor plan also lets you know whether you should get more furniture or storage space for surplus. At California Movers, we offer excellent storage spaces at an affordable price.
Tip 4: Switch Addresses Ahead of Time
The flurry of activities when relocating an office may make you forget this crucial detail. But ensure you switch your office address both physically and digitally. The latter entails changing your website address to let your customers know your new place of business. In addition, leave a disclaimer on your voicemail to alert anyone who calls of your change of location.
Tip 5: Create a Relocation Budget
You should have a relocation strategy budget because it will save you time and money. Asides from factoring in the number of furniture you need, you should plan for your professional office movers. Moving an office alone is an arduous task; hence it's better to hire a professional office moving company. So, plan your finances ahead of time to accommodate all the changes you'll have to make and expenses.
Tip 6: Create a Timeline
Another crucial stage of relocating an office is creating a workable timeline. With a timetable, you plan each step you're going to take and what you need to do. One thing you can do is break down the move into bits, thereby ensuring you don't fall behind. Our office movers can help you develop a timeline for your move to ensure a seamless transition.
Tip 7: Move All Non-Essential Items First
The next step in moving or relocating an office is conducting a thorough analysis of your office. Next, divide your items into essentials and non-essentials. You can reduce downtime by moving non-essential items first into your new office space. Finally, ensure you carefully label every box to reduce unpacking hassle. As an alternative, our California office movers offer unpacking services, making your office move less stressful.
Tip 8: Get Your Employees Involved
You might be the boss, but you can't move your office alone. Your employees play a crucial role in ensuring things go as planned, so get them involved from the planning stage. You should share the office relocation timeline with them, and if possible, create a relocation committee. In addition, your employees can help with planning and designing the new office space.
Tip 9: Pick the Right Time for the Relocation
To minimize stress and to avoid losing customers, you should pick the right time to move your office. For example, suppose your business is the type that does well during the holiday season like Christmas and New Year. Relocating your office at that time would be unwise. Also, consider days of the week and time. You can contact California Movers to find out how timing affects your move.
Tip 10: Seek the Guidance of Professional California Office Movers
The last thing you need to do is hire professional office movers. Local movers will take the work off your hand by helping you pack your items and transport them to the new location. As mentioned earlier, our expert commercial movers will also help you unpack. In addition, our furniture movers will handle every piece of furniture.
Why Choose California Movers?
California Movers offers you a cost-effective plan for relocating your office within San Francisco and outside city limits. We offer you 100% satisfaction and have an insurance policy that guarantees the safety of your belongings. With us, you get office relocation with a professional touch. So contact us today to get a free quote.