There is no science to back that breakfast is the most important meal of the day, but if it was there is still roughly 31 million Americans who skip it. Believers claim it wakes your metabolism, provides you focus and energy, and can help you manage cravings throughout the day. Still, some of us are on the go in the morning and don't thave time to whip anything up. This list of organic, non-GMO and mostly gluten free on-the-go healthy snacks can help put some fuel in your tank without adding to an expanding waistline …
#1. Nature's Path Hemp Plus Granola ($6 @ Amazon.com)
Hemp is rich in omega-3 and omega-6 fatty acids, protein, and vitamin E, which can help control your cholesterol and aid digestion.
#2. Nature's Path Toaster Pastries, Strawberry Un-Frosted ($64 for 6 @ Amazon.com)
They're not as healthy as some other snacks on this list, but trans-fat free, naturally flavored, and way better than sugar-loaded Pop Tarts.
#3. Peeled Snacks Organic Much-Ado-about-Mango ($17 for 10 @ Amazon.com)
Great for a quick energy boost, these one-ingredient snacks — it's just organic mangos — contain no added sugar and provide plenty of vitamins and minerals.
#4. Nature's Path Organic Granola Bars, Pumpkin & Spice ($38 for 6 @ Amazon.com)
Made of brown rice flour, rolled oats, and pumpkin seeds, these bars offer energy as well as magnesium and zinc to support your immune system.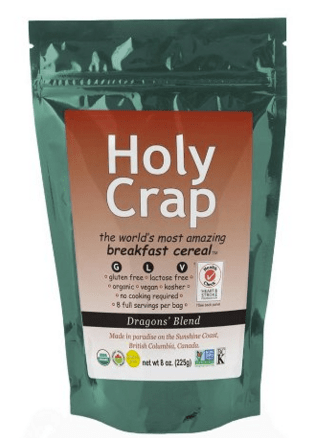 #5. Holy Crap Breakfast Cereal ($10 @ Amazon.com)
The high-fiber, protein-rich cereal features chia seeds, raisins, buckwheat, and dried cranberries.
#6. PROBAR Meal Bar, Superfruit Slam ($33.50 for 12 @ Amazon.com)
These meal-replacement bars are stuffed with fruit and provide a quick breakfast (or lunch) solution.
#7. BumbleBar Gluten Free Organic Energy original Mixed Nut ($22 for 12 @ Amazon.com)
Honey is as superfood that will boost your energy and potentially improve memory and reduce stress. Roasted almonds and cashews increase the taste and contribute protein and healthy fats.
#8. Pure Bar Organic Chocolate Brownie, Fruit & Nut Bar ($17 for 12 @ Amazon.com)
The walnuts and dark cocoa combo provides antioxidants and potentially boost your mood.
#9. Go Raw Live Pumpkin Bar ($9 for 10 @ Amazon.com)
These raw, organic bars are made of pumpkin and flax seeds, dates, agave nectar, and sea salt — not a laundry list of ingredients.
#10. 18 Rabbits Jr. Organic Gluten Free Granola Bar, Chocolate Cherry ($4.50 for 6 @ Amazon.com)
The chocolate and cherry combination also features pumpkin, chia seeds, and sunflower seeds. They're also nut-, wheat-, and soy-free.
#11. Bear Naked Granola V'nilla Almond Fit ($21 for 6 @ Amazon.com)
A simple combo of oatmeal and almond can help you keep blood sugar levels stable as well as improve immunity.
Also Read: A Bodyweight Workout Plan For Men Who Hate The Gym
Hate the gym? Use your bodyweight to give yourself a workout in the comfort of your own disheveled apartment or home.