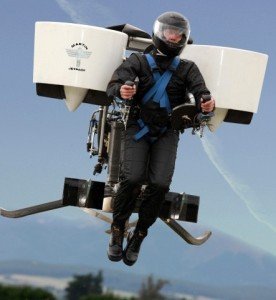 Martin Jetpack ($100,000)
FINALLY! The jetpacks promised to us since we were kids are finally here. The Martin Jetpack is a bona fide personal aircraft with a gasoline-fueled 200hp engine, yet it requires minimal training and no pilot's license. God bless America.
The Martin can cruise at a top speed of 63 mile per hour and travel up to 31.5 miles on one tank of gas. And don't worry too much if you run dry at 5,000 feet; the built-in parachute will keep you from being splattered on the ground.