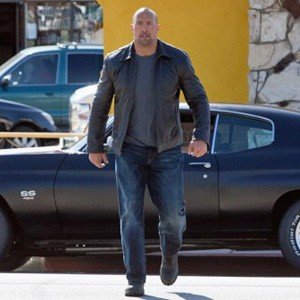 He was a half-naked warrior in The Scorpion King, he wore angel wings and hockey pads in the Tooth Fairy, and he routinely donned spandex underwear as The Rock.
So naturally, you should take fashion advice from Dwayne Johnson.
Actually, we're not kidding. In his current flick, Faster, Johnson tones down the goofy wardrobe in order to hunt down evildoers. In fact, he does so wearing clothing any guy could look good in. So we asked G4 Network's lead wardrobe stylist and costume designer, Aonika Thomas, to tell us how to kick ass and take names — or just go to Bennigan's — similarly attired.