The Smiths: Complete ($500)
It's been about 25 years since the Smiths wrapped their last studio album, but one of Britain's most influential groups isn't done yet. Rhino's massive Smiths reissue contains every Smiths release — 131 tracks — completely remastered by guitarist Johnny Marr. Plus, you get vinyl reproductions, posters, expanded liner notes, a DVD of their music videos, and more. It's enough Smiths paraphernalia and tunes to make even Moz smile.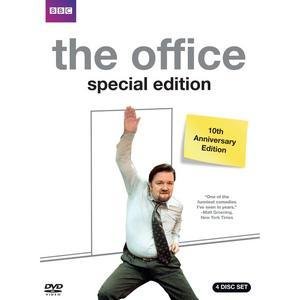 The (UK) Office 10th Anniversary Edition ($40)
Much like The Wire or The Sopranos, the UK Office deserves to be on the shortlist of the greatest TV shows of all time. Which may be why the American version of the show never clicked for some fans of the original. Whether you're one of those people, or you're an American Office fan who's never seen the UK version, or you're somewhere in between, this 10th-anniversary set that includes all 12 episodes and both Christmas specials is a must-watch. It also includes the original pilot and new introductions and commentary from Gervais and co-creator Stephen Merchant.