#1. Z-Hunter 25in. Zombie Machete S.S. Blade ($34 @ Amazon.com)
Rick Grimes and a handful of his original crew from The Walking Dead have survived five long seasons of the zombie apocalypse. Since bullets draw their attention, you'll need a weapon that provides proper distance for slaying walkers. This 25-inch machete does just that. Another perk: you can also use it to keep the lawn surrounding your hideout tidy.
#2. Boker Plus Mini Silk Tanto Knife ($40 @ Amazon.com)
On the other side of the machete is the Boker Tanto Knife. This 2 1/8-inch stainless steel fixed-blade knife is great for precision cuts and snips. Its titanium handle and Kydex sheath also make it durable on top of being badass. Great for the outdoors and everyday use like slicing open boxes or envelopes.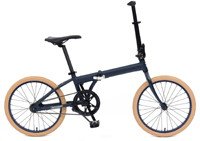 #3. Retrospec Bicycles Folding Single-Speed Bicycle ($250 @ Amazon.com)
Less expensive than a Dahon, this folding bike from Retrospec is great for city riders or commuters who don't want to lug their cumbersome bikes onto the metro, subway, or bus. The frame is made of a lightweight aluminum and it folds up for easy transport in about 10 seconds. The single speed option is best reserved for those who don't have to deal with hilly terrain.; if you want to jump up to the seven-speed it'll cost you about $370.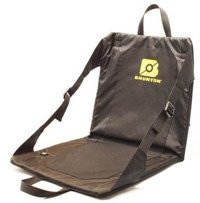 #4. Brunton Heat-Sync USB Powered Heating System, Black, Fold Up Chair F-HOTSEAT ($74 @ Amazon.com)
Whether you're roughing it in the great outdoors or catching a football game in chilly weather, you'll be much more comfortable if your feat, hands, and ass are warm. The HeatSynch seat from Brunton powers via USB and heats your seat up to 122 degrees Fahrenheit.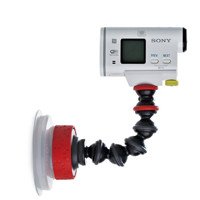 #5. Joby Action Camera Suction Cup & GorillaPod Arm ($40 @ Amazon.com)
Easy to suction on and off on most non-porous surfaces, Joby's minicam gripper allows you to do more with your GoPro, Sony Action Cam, or other POV cameras by making a maneuverable arm that bends on a multitude of positions so you can get the perfect angle on your shot.