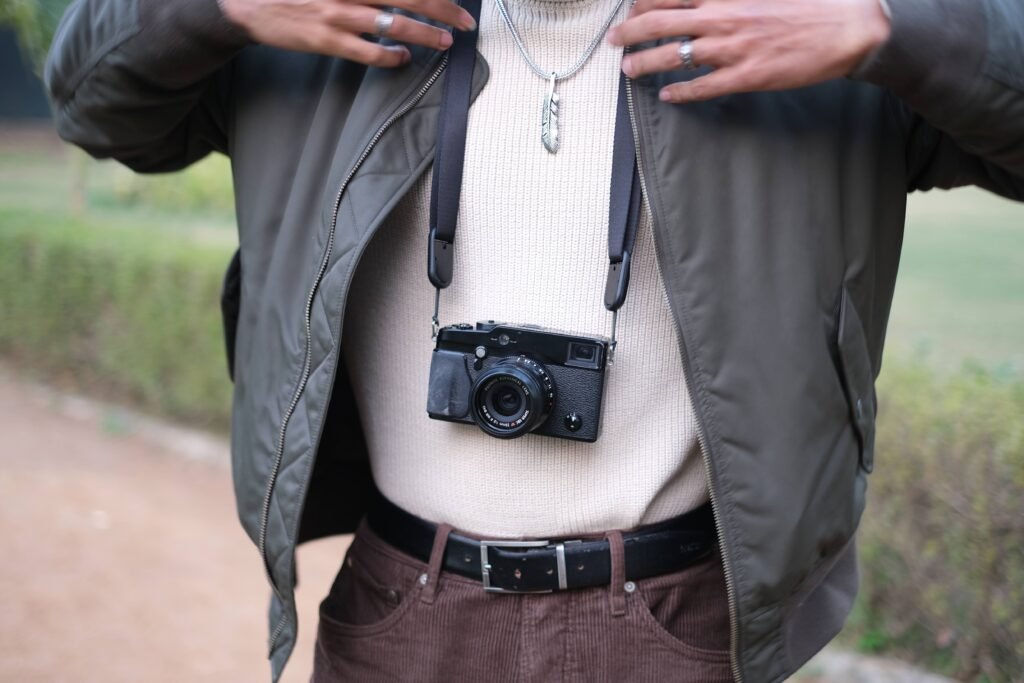 As the cold winter fades, the hours in a day gradually increase, and spring brings forth a renewed sense of vitality to embrace the outdoors. For most people, spring is the perfect season of transformation, where the world comes alive, and nature bursts into a riot of colors.
As for men, spring is the perfect season to update their wardrobe. It is a good time for you to shade winter layers and embrace fresh, light-hearted styles that reflect spring's energy. Fortunately, you can't run out of options available in this array of high street brands. You'll find everything, whether you are looking for vibrant picks for outdoor adventures or warm picks for relaxed evening gatherings with friends. Below is a style guide for spring 2023.
1. Opt for Lightweight Fabrics
Unlike winter, lightweight fabrics are all you need to stay stylish and comfortable during spring. You shouldn't go for excessively heavy cloth fabrics. Prioritize cloth selections made from cotton, linen, chambray, and seersucker fabrics.
Most people prefer cotton because it is versatile and breathable. Cotton polo shirts and lightweight sweaters are the perfect choice for providing little warmth. As for the bottoms, cotton trousers and chinos are excellent picks.
If you don't like cotton, linen is another classic warm-weather fabric with natural texture and breathability. While it wrinkles easily, its relaxed appearance is charming. Linen shorts, shirts, and suits for official functions are excellent spring looks.
Unless you are perfect at dressing, you'll need some simple tips for incorporating lightweight fabrics into your spring wardrobe. For starters, you should learn about layering, mixing, and matching, and choosing the perfect color and pattern that aligns with the season's vibe.
2. Choose Pastel Colors
Pastel color options have remained the epitome of spring fashion for years. Their soft, soothing hues involuntarily evoke a sense of renewal and freshness. Unfortunately, most people don't know how to incorporate pastel colors in their wardrobe.
To begin, you should identify your preferred pastel colors. Most people like light blue, light yellow, lavender, soft pink, and mint green colors. Most of these colors give a warm and refreshing look. Others, like lavender, add romantic shades and are greatly versatile. Having identified your preferred colors, you should learn how to incorporate them into your wardrobe. Consider the following simple tips:
Pair pastel-colored tops (shirts, t-shirts, and polos) with neutral bottoms.

Pair pastel-colored bottoms (shorts, jeans, and chinos) with dark bottom shades to create contrast.

Layer pastel-colored blazers and jackets over neutral colors.

If you doubt whether pastel colors are perfect for you during spring, start with small accessories like pocket squares, socks, or belts.

Don't be afraid to mix and match pastel colors. Use them to create interesting combinations.

Know where to wear pastels. They are perfect for semi-formal events, casual outings, weddings, and outdoor spring celebrations.
3. Casual Blazers and Jackets
Casual blazers and jackets are also versatile picks for spring that help you maintain a relaxed yet approachable vibe. Like winter selections, you have multiple blazers and jacket options to choose from. You can opt for unstructured blazers, which have a relaxed construction. They lack shoulder lining and padding, making them perfect for casual occasions.
Cotton blazers are also great options because of their breathable nature. You can wear them with lightweight dress pants, jeans, or chinos. Other blazer options to consider include denim, linen, and field jackets.
Apart from selection, you should also know how to style and accessorize casual blazers and jackets. For this, a t-shirt and blazer combo is an effortless outfit. You can also rock with a button-up shirt. As for the accessories, choose the perfect pocket squares, layering, and footwear. Casual blazers and jackets are best for weekend outings, date nights, traveling, and casual work environments.
4. Footwear
Unlike winter, most people struggle with choosing their footwear for spring. Footwear plays an important role in completing your spring outfit and affects the appearance of your style. Below are a few picks to consider for the spring season:
Sneakers: These are perfect for casual and sporty looks. Opt for canvas, minimalistic, or classic white sneakers, which go well with most outfits.

Loafers: They strike a perfect balance between a dressy and casual look. This makes them perfect for various spring occasions. Tassel and penny loafers are timeless and versatile options.

Boat shoes: You can perfectly pair lightweight pants, shorts, and chinos with boat shoes.

Espadrilles: Lightweight and perfect for casual outdoors.

Desert boots: Stylish and versatile for a smart-casual and casual look. Leather desert and suede-desert boots are excellent options.

Slip-on shoes: Provide convenience and comfort and are perfect for various spring activities.

Sandals: A practical option for beach outings and extremely warm spring days.
Perfectly chosen spring shoes complement your outfit and enhance your overall style.
Endnote
Like summer, you should use the spring season to express your style. Feel free to mix and match various options to create a unique look. Don't forget to accessorize your outfit picks with sunglasses, hats, and other accessories where possible.