It's hard to think about it now because Old Man Winter has been busy kicking the majority of us here in the states squarely in the coin purse, but getting a jump on what you need next in terms of clothing for next season is a wise investment. That means you should start to scale back on buying coats and other winter gear and focus on spring-related items, like shorts, kicks, hoodies, and jackets.
Plus, things are always cheaper out of season, anyway. And right now, spring stuff like Polos, shorts, and lightweight spring jackets aren't in season. We've listed some cool finds for retro-style sneakers a shoes and hoodies — just follow those links if you're in need of those items. As for springtime jackets, just keep on scrolling …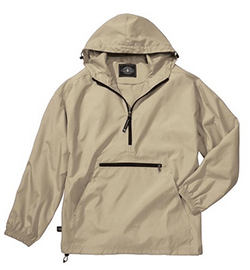 1. Charles River Apparel Men's Pack-N-Go Windbreaker Pullover ($24 and up @ Amazon.com)
Just like the name says, it's great for someone on the go who needs an extra layer without having to lug an extra bag or clothing article in his car or suitcase. The lightweight jacket can be conveniently tucked into its own front pocket, which can be used to hold your wallet, keys, or vape pen while being worn.
Also: 7 Amazing Pair of Sweatpants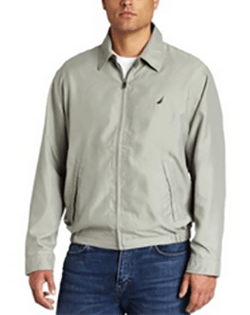 2. Nautica Men's Bedford Bomber Jacket ($63 @ Amazon.com)
Classic and sleek, the minimalist look suits guys who want to look sharp without looking like they're trying to look sharp. When you want to wear something classier than a sweatshirt, this zip-up polyester number is a fantastic option.