Many of us spend the majority of our waking hours at our jobs. This can mean we're in offices or on our feet. Choosing the right work shoe for your particular job is as important as wearing the right outfit or eating the right diet. Making sure the shoe you select checks all the boxes when it comes to comfort, style, and safety is key to workplace success and overall health.
1. Selecting a Comfortable Work Shoe or Boot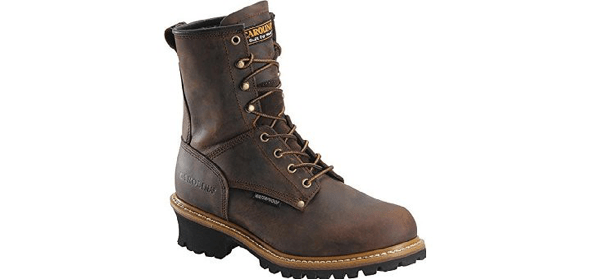 When you're spending eight or more hours a day in your work shoes, comfort is essential. But comfort means different things depending on the type of task you are performing. In an office environment where you may be sitting most of the time, your work shoes can be elegant, lightweight, and cushioned. Conversely, if you work in construction or on a road crew, you'll require a boot that is stiffer and thicker, along with a boot that gives your feet and back support and safety. Traction, durability, and waterproofing should all be considered when selecting an outdoor work shoe. In any case, if you need more comfort or stability from your shoe you can always use specialized Protalus shoe inserts.
2. Choosing the Right Size and Fit
The right size and fit of your work shoes will make all the difference when it comes to day in, day out performance. If you're going to be on your feet all day, pay particular attention to pinching when you are trying on new boots. While thick leather boots will break in over time, if they are hurting your feet when you try them on, that discomfort is not likely to dissipate.
If you are looking at a non-lacing boot like a cowboy boot, pay special attention to the width of the boot and how it fits over the arch of your foot. You want the boot to fit snugly but not too tight, as it will tend to wear on those tight spots and create blistering or chafing. As with any shoe, make sure your toes have enough room that they are not jamming against the front of the shoe when you stand and walk.
3. Consider Different Boot Styles
Different workplace tasks require different footwear. Ideally, you want footwear that meets the requirements of your particular job. In a warehouse, you want a boot with good cushioning since you're spending hours on hard concrete. If you're working in a facility where water, oil, or grease are common, make sure your work shoe or boot has great traction. Out in the fields, you might want a slip-on boot without laces so that debris won't get inside. In an office setting, you can choose a more stylish, lightweight shoe, as the footwear won't be exposed to weather, mud, and hazards.
Additionally, consider safety if you are working in an industry where you might be likely to stub your toes or drop heavy items. A steel-toe boot is ideal for avoiding those nagging, painful toe injuries.
Selecting the appropriate footwear for your job will keep you comfortable and safe as you navigate the tasks your workplace demands.