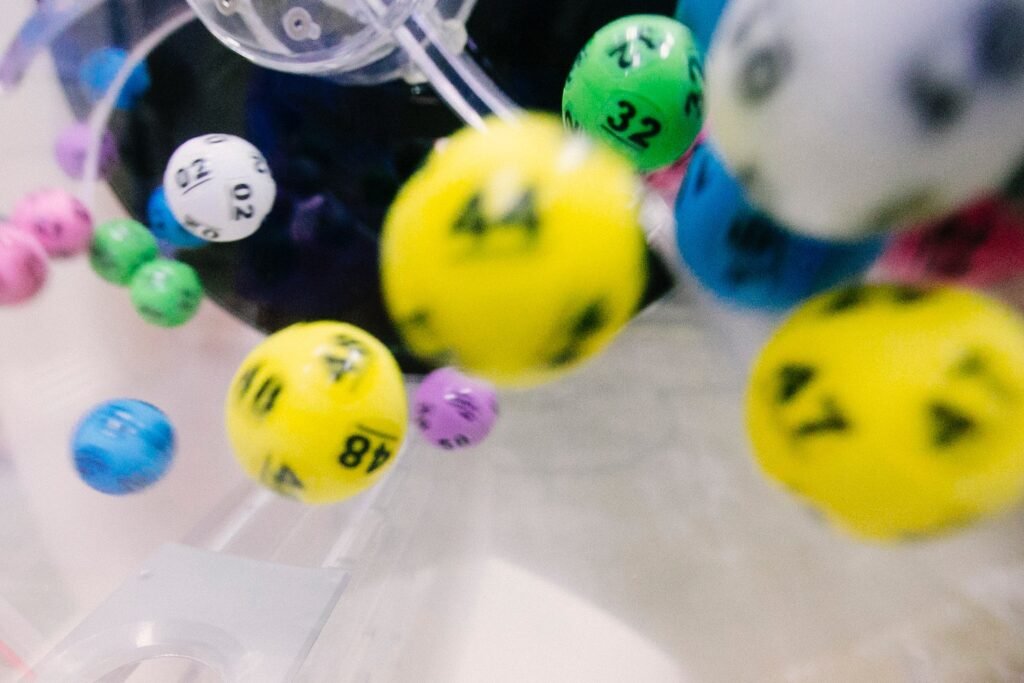 Much like many aspects of the gambling industry, the world of lottery has been revolutionized by online availability.
Instead of being confined to the offerings of your local convenience story, you can now choose from the most popular lotteries around the globe. This is all thanks to the many legitimate online lottery websites that are now available.
If you hear about a huge jackpot up for grabs from an international lottery game, chances are you can find a website that you can buy tickets from.
Here is a list of the five biggest lotteries that can be played online from almost anywhere in the world.
US Powerball
If you're a fan of lottery, then chances are you've heard of US Powerball—no matter where you live.
Launched in April 1992 and available in 45 states across the country (and DC, Puerto Rico, and the US Virgin Islands), Powerball consistently delivers record-breaking jackpot prizes. It currently holds the world record for biggest jackpot ever won at $1.58 billion for the January 13, 2016, draw.
Powerball has a minimum guaranteed jackpot of $40 million and rolls over each time there is no winner. As one of the most popular games in the world, the vast majority of lottery websites offer it online.
Mega Millions
Mega Millions is Powerball's biggest US competitor and is always giving it a run for its money when it comes to setting records. It holds two of the top three biggest jackpots ever won at $1.53 billion and $1.05 billion for the October 23, 2018, and January 22, 2021, draws, respectively.
The game was launched in August 1996 under the name The Big Game, eventually adopting the Mega Millions moniker in 2002. It is available in the same regions as Powerball.
Mega Millions also has a minimum rolling jackpot of $40 million and is one of the most popular games offered through online lottery sites.
EuroMillions
Moving across the pond, EuroMillions is one of Europe's mega lottery offerings.
It was initially launched in February 2004 and expanded to include more countries in October 2004. It is available in Great Britain and Northern Ireland, France, Spain, Austria, Belgium, Ireland, Luxembourg, Portugal, and Switzerland.
EuroMillions holds the record for the biggest European jackpot win at €210 million, won on February 26, 2021. The game recently changed their rules for their jackpot cap, so it now sits at €220 million. However, the cap is somewhat staggered.
Once the prize reaches €200 million, it will stay there for five draws. On the fifth draw, if there is still no winner, the prize will be split amongst secondary prize tier winners. The jackpot then increases to €210 million for five draws and continues this way until it reaches €250 million.
Italy SuperEnalotto
Italy SuperEnalotto is a close second when it comes to the record for the biggest European lottery prize. On August 13, 2019, a single ticket won a €209 million prize. It took over a year of having no jackpot winners for the prize to reach that size.
The game was launched on December 3, 1997, and has three draws a week. Though SuperEnalotto is popular for its big jackpots, it also has some of the toughest odds in the world at 1 in 622,614,630. That's what enables it to have such impressive prizes.
Though the minimum jackpot is only €2 million, it doesn't have any cap and keeps growing until there is a winner.
Spanish El Gordo
Spain's El Gordo (which translates to 'the fat one') can refer to two separate draws, both of which are some of the biggest in the world.
The first lottery it refers to is the El Gordo de la Primitiva game. It is a weekly national game that was launched in October 1993.
It starts with a minimum jackpot of €5 million and has a rollover jackpot. However, each time there is no winner only 50% of the prize is carried over, while the other half is split amongst lower-tier winners. The biggest jackpot in the game's history was €101.7 million, won in October 2015.
The other Spanish lottery that is sometimes referred to as El Gordo is the annual Christmas Lottery, called El Gordo de Navidad. It is considered the biggest lottery in the world, though it is only held once a year. The total prize pool often exceeds €2 billion, with the largest top prize reaching €720 million—or €4 million per winner.
Conclusion
Thanks to the internet, you can now buy tickets for the biggest lotteries in the world without even having to leave your house.
Next time you hear about a record-breaking jackpot, head online to a reputable lottery website and see if you can take your shot at the prize.