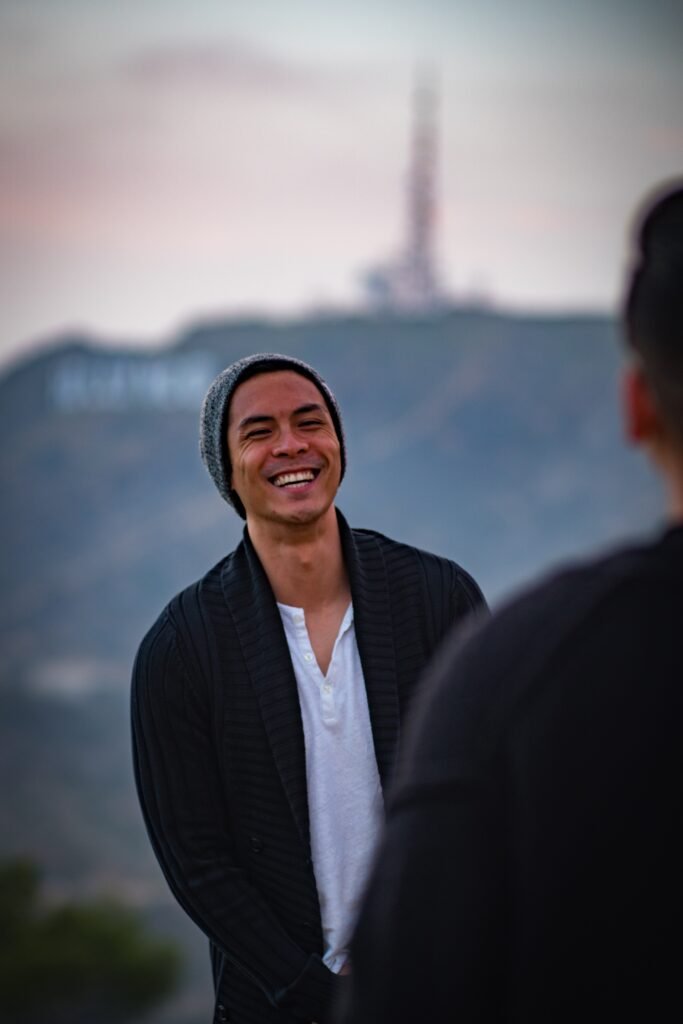 One of the easiest ways to freshen up your fall wardrobe is to add a few Henley tees to it. These t-shirts are super comfortable and can help create some stylish outfits without making you look like you're trying too hard.
Henleys have been popular for a while, and today more and more brands are offering some great styles, but it wasn't always like that.
If you're a newbie in the Henley world and wonder how they became so widespread, you're in the right place. Let's take a closer look!
Henley in a nutshell
Henley is a collarless tee with a button placket going vertically down your neck and collarbone. This tee can have short or long sleeves and is usually made from soft fabric such as cotton, cashmere or various cotton and polyester blends.
Henley t-shirts can be dressed up or dressed down, but they usually look best with casual or smart-casual outfits, paired with chinos, jeans, and a blazer or on their own.
Henley as an undershirt
As all tees, Henleys started as an undergarment.
The shirt became widely available during the Industrial Revolution with the inventions of the cotton gin and water-powered milling that allowed for mass production.
Men wore them under their clothes to protect them from sweat and grime, and the collarless style was beloved because it didn't peek from under whatever they were wearing on top.
A fun fact – initially, Henleys were called underwests.
Henleys as sportswear
Because Henleys were so comfortable, they were soon noticed and adopted by athletes.
The history of Henley as sportswear started in 1839 in the home of the largest rowing races in England. That home was the town of Henley-on-Thames.
Because the placket and lack of collar gave the rowers more air to breathe and ventilation, this soon became a standard rowing uniform.
Henleys in the 20th century
For over a hundred years, Henleys were exclusively worn by athletes until the 1970s, when the garment was noticed by a buyer from the Ralph Lauren fashion brand.
Henley was recognized as something that could be very well worn as a casual piece and offer men other options rather than just the traditional crewnecks.
They were not mistaken because Henleys gained a lot of attention and soon became available in most stores.
Henleys in popular culture
Henley has gained even more popularity in the 90s, 2000s and 2010s thanks to popular culture, movies and TV.
Various characters on TV shows were dressed in Henleys, and this shirt became a signature style of a sexy yet sensitive guy.
It didn't stop there. Henley tees soon were noticed by athletes, singers and other celebrities too.
We're not sure famous guys fell in love with it, but it may be because the soft Henley fabric brings attention to body curves.
How to wear it
Henleys can be both short-sleeved and long-sleeved, but you're probably going to opt for the latter for the cold season.
To make sure you look great in one, remember a few things: the shoulders shouldn't be droopy, the sleeves should come all the way down to the hinge of your wrist, and the length of the tee should be 5 cm below the lower edge of the belt.
Always opt for a high-quality one like the men's short sleeve henley t-shirts from Fresh Clean Tees, as it will give you the right fit and hug your figure properly.
A Henley will look great with a sports jacket for the office, dinner dates, weekend meet-ups with friends.
Style it with a denim jacket, plaid shirt, or under a puffy west for more casual looks.