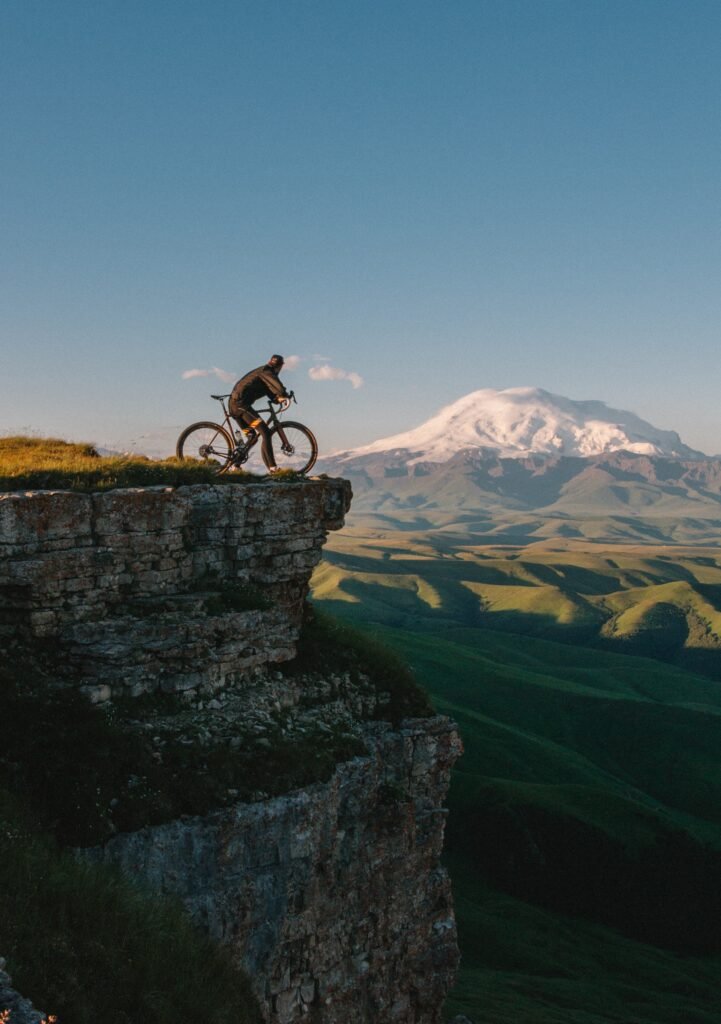 For bikers, the right accessory matters, and it's almost as important as the bike itself. Regardless of the riding style or expertise, cycling is an activity that is highly reliant on accessories. Sure, you can get around without any extra gear, but safety, comfort, and efficiency are primarily dependent on accessories. You'll need a headlight if you're biking in the dark. If you want to park your bike for an extended period, you'll need a robust lock. The list goes on forever. Exploring all the gear and getting set up with the right bike-related products and accessories can seem challenging. That's why we came up with this list of five cool accessories and gadgets for bicycles that will make your riding experience fun.
Why Buy Accessories?
Your bicycle looks excellent, and you are wondering why you should invest in accessories or gadgets? Let us give you a quick answer.
Bicycles are infinitely customizable, with a plethora of bike additions available to make your trips more pleasant, practical, and secure, whether you're traveling, touring the local rail-trail, or biking through a whole new city. In addition, for individuals who are new to riding, having the correct gear and accessories can help you feel utterly independent on your bike.
The 5 Cool Yet Must Have Bike Accessories and Gears
Laser Lights
When riding a bike or a bicycle, the rider's safety is prime importance. Set aside the morning job, in the night, riding a bike in a secluded area without streetlamps is a nightmare. Illuminate your next adventure and be seen on the roads with the Beryl Laser light's powerful 300 lumens of output and built-in laser projection technology that makes you more visible when riding at night or in poor weather conditions.
This breakthrough feature lets it reflect a bright bicycle emblem 6 meters ahead into the road, notifying cars and pedestrians that a bike is passing. Furthermore, the lights are long-lasting, weatherproof, and simple to install. Finally, by employing these lighting systems, you raise the likelihood that they'll spot you before it's too late.
Smart Halo
Whether you're a leisurely commuter or a performance-minded roadie, adding some tech to your bike can help you optimize your trip. Smart Halo will take your riding experience to a whole new level. This revolutionary bike gadget is discreet, stylish, and packed with modern capabilities that transform your two-wheeler into a smart bike.
It directs you around, monitors your health goals, shows you where you've parked, and more when coupled with its simple phone app. It also functions as an anti-theft alarm, an automated night light, and a personal secretary, alerting the cyclist to incoming calls and messages as well as monitoring the weather.
U-Lock with Cable
If you want to frighten yourself, watch any 'bike theft' clips on YouTube and see how effortless it is for someone to take your favorite road bike or mountain bike.
When it comes to keeping robbers away from your bike, Kryptonite is the best in the business. The lock has a tough-as-nails 16-millimeter hardened steel shackle and a crossbar that prevents spinning. It will keep your bike secure regardless of where it is locked; moreover, the extra cable lock is a rescuer for securing easy-to-steal accessories.
High-Tech Cycling Gloves
For cyclists, a good pair of gloves go hand in hand. The innovative and the world's first technology-enabled cycling gloves by Zackees feature built-in turn signals that activate with the flick of a wrist and are equipped with 54 lumen LEDs. Breathable spandex throughout, leather palms for added grip, and USB-rechargeable batteries make this safety device perfect for cyclists.
Portable Bluetooth Speaker
Love listening to your favorite music while you ride along. Wish there was an easy way to bring that great sound along with you? Bring your tunes with you on the road with the Celtic Blu Portable Bluetooth speaker. Designed to be portable and rugged, this versatile speaker features 360 degrees of sound, plus a waterproof design that is perfect for any adventure. Specially designed for cycling, the speaker fits perfectly in your bike's water bottle holder, and the included remote control can be easily attached to the handlebars of the bicycle frame.
Whether you're into cycling, trekking, camping, or just chilling at the beach, the Celtic Blu Portable Bluetooth Speaker will ensure you get your daily dose of music wherever you are. Thanks to its built-in power bank, it can even charge your other USB devices on the go.
Happy Cycling
Now that you have grasped some of the best gadgets or accessories required for cycling, picking out the right accessories for cycling will help keep your ride safe, comfortable, and fun for years to come. Be sure to check our guides on bike-related products, where you'll find everything needed for a hassle-free ride to work. So, what are you waiting for? It's time to get biking!