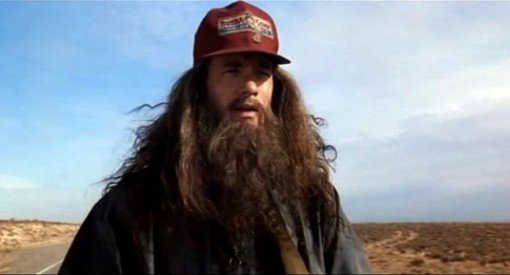 Consistent and minor upkeep of your facial hair says a lot about you. One, you take pride in your appearance. Two, you pay attention to details. And three, you're not a lazy sloth who can't be bothered to allow a gadget to trim your facial hair for you. Even better, the grooming tools and products you need for facial hair maintenance won't cost you a bundle of loot. So you'll look better and more put together without a huge investment.
In other words, unless you're following Phish on tour or the zombie apocalypse is in its eighth month, never ever allow your facial hair to go full Gump. That said, if you're planning to sport facial hair this fall and into the winter, check your grooming kits to make sure you have these five products inside …
#1. Anthony Logistics For Men The Perfect Shave Kit ($60 @ Amazon.com)
Although you're going to need grooming tools that are specific to facial hair maintenance — a trimmer, beard balm, etc. — you also need to consider your skin when you do touch-up shaves around the neck and cheeks. This shave kit from Anthony Logistics contains facial cleanser, pre-shave oil, shave cream, and after shave balm. It's all you need to reduce razor burn and skin irritations during and after your upkeep.
#2.
Kent Men's Handmade Comb Set ($16 for a 3-pack @ Amazon.com)
Keeping your hair and facial hair combed gets rid of dead hair and keeps your whiskers in line. These handmade, high-quality combs are inexpensive and will work even better for you when you use … You can also pair these with the best beard straighteners from DapperMane.com.
#2 Honest Amish Beard Balm ($17 @ Amazon.com)
Keep rogue and course hairs soft and tamable with this vegan-friendly beard balm from Honest Amish. No chemicals, preservatives, or fragrances are used – just hippie things like like grape seed, avocado, apricot kernel oils, and a virgin pumpkin seed.
NEXT: BEARD TRIMMER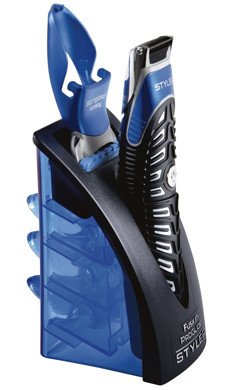 #3. Gillette Fusion ProGlide 3-in-1 Styler and Beard Trimmer ($17 @ Amazon.com)
Super compact and easy for travel, the Gillette Fusion ProGlide Styler has three trimming sizes so you can control just how bushy your face rug gets. It's battery operated — one AA battery runs it — and also comes with a ProGlide Power Cartridge if you feel like a full shave.
Just be careful handling the plastic trimming combs. A small piece of plastic keeps them attached to the shaver, and if you go all bull in a china shop with them they'll snap fairly easily. When that happens they're still usable, it's just not as convenient.
NEXT: STRAIGHT EDGE RAZOR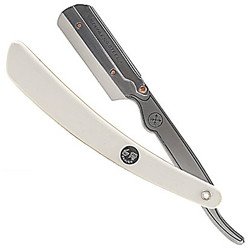 #4. Parker Stainless Steel Straight Edge Razor ($27 @ Amazon.com)
Straight razors provide a closer, better shave and wind up costing less over time than purchasing replacement blades. Parker's stainless steel blades have a rounded tip to minimize nicks and cuts, and a snap/lock blade holder to keep the blade from popping out at inopportune times.
If you travel often for work (or you're a hairy nomad), consider Parker's leather travel case ($17 @ Amazon.com).
NEXT: RAZOR
#5. Gillette Fusion ProGlide Manual Razor with FlexBall Technology ($25 with 6 refill blades @ Amazon.com)
The FlexBall handle allows the razor to adjust to the contours of your face more easily. This paired with thinner blades with finer edges translates into less friction, pulling, and tugging during a shave. An added bonus is the precision trimmer on the back that allows you to edge easier and with more control than past models.