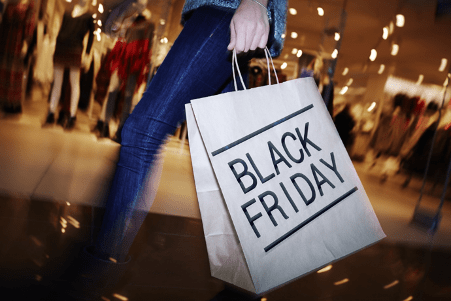 Since the 1950s, Black Friday has been a notorious Thanksgiving tradition involving great deals, legendary sales, and hoards of shoppers.
If you're excited to save money this year, you're in the right place. This guide will reveal helpful tips and tricks that will save you time and sanity during this crazy annual event. Keep reading to learn more.
1. Plan Your Purchases
Black Friday deals are often revealed before the big day via flyers and other advertisements. Collect ads from various stores and compare the deals to ensure you're saving the most money possible. Pick one store with the best deals and visit it as soon as it opens on Black Friday.
Planning your purchases also helps ensure you'll get the item you want. It's common for certain items to sell out quickly, even within minutes. Keep your eye on the prize and try to figure out exactly where it is in the store before visiting.
2. Spread Out Your Strategy
Due to competition, many retailers have started displaying Black Friday deals earlier than others. Some retailers even make Black Friday a week-long event. This allows you to strategize your purchases and spread them out.
For example, some stores may have steeper sales at certain hours. The earlier you arrive at the store on Black Friday, the better the sale. Other stores may have better deals the night before the event, so keep an eye out and craft a strategy before you start shopping.
3. Make a List
If you're planning on making many purchases on Black Friday this year, try to make a comprehensive list of items you plan on buying to stay on track.
Without a list, you may end up straying and purchasing items on impulse, which is a bad idea if you're on a strict budget. A detailed list should include the following information:
Item Name
Store Name
Location
Cost and Savings
Recipient of Gift
4. Have a Backup Plan
Black Friday deals bring out the competitive nature in everyone. If you have your eyes on a potentially popular product with low stock, prepare yourself for the possibility that you won't snag it. By having a backup item in mind, you'll make sure you won't leave the store empty-handed.
5. Prepare to Wait in Line
Black Friday crowds are an expected part of the big event. And depending on where you live, Thanksgiving comes with chilly weather. If this is the case for you, don't forget to prepare for the cold when it's time to wait in line outside.
Prepare for a long wait outside with plenty of warm clothing. Gloves, thick socks, and hats are a must. If possible, bring a blanket and a thermos of hot cocoa to make the experience memorable. If you're early, you may also want to bring a chair and a good book.
The Countdown to Black Friday Begins
Black Friday is just around the corner. With all of the potential deals, it's time to get excited and start using these tips to prepare for the big day. With dedication and patience, you'll end up with a gleaming pile of Christmas presents that didn't wreck your wallet.
If you enjoyed this post, check out the rest of our blog. We write about business, entertainment, and more.