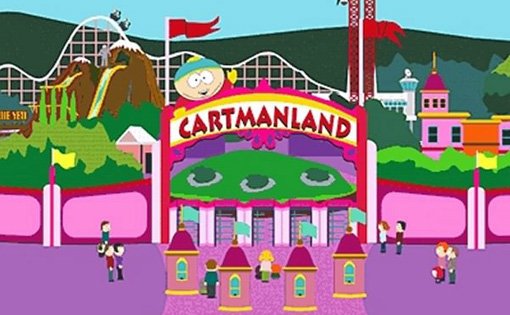 At most amusement parks, tickets aren't cheap, parking is a hassle, lines for rides are a mile long, and sugar-fueled kids scream their lungs out. Oh, and don't forget the parolees dressed as beloved cartoon characters who encourage people to sit in their laps. But dealing with all of the bad things about theme parks is worth it if there's at least one ride that blows your mind.
Like it does with pretty much everything else, technology makes today's new amusement park rides better than ever. And this year, these five new rides will be the ones that'll make us happy to endure the unfortunate things about amusement parks — and maybe even travel to Pigeon Forge, Tennessee. 
1. Lex Luthor: Drop of Doom | Six Flags Magic Mountain, Valencia, CA
Six Flags already had the Superman: Escape from Krypton tower, but as of this spring The Man of Steel may get one-upped by his biggest, baldest arch enemy. The Lex Luthor: Drop of Doom is fittingly attached to the Krypton tower and hauls riders 400 feet in the air before dropping them toward the earth at 85 mph. Six Flags assures us that the "sophisticated magnetic braking system" will stop riders before they go splat.