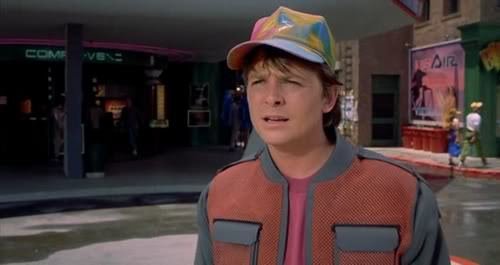 There are plenty of reasons to wear a hat during the summer — to shade yourself from the sun, to serve as a sweatband while you do an activity, or to simply add style to your outfit. What should summer hats avoid doing? Making you look like a total idiot who can't dress himself.
Also: Awesome Skeleton Watches For Men
That means no getting a hat six sizes too big and slipping it over your ears, or wearing one like Marty McFly in Back to the Future: Part II if it doesn't compliment your personality or style. Use these five options as inspiration …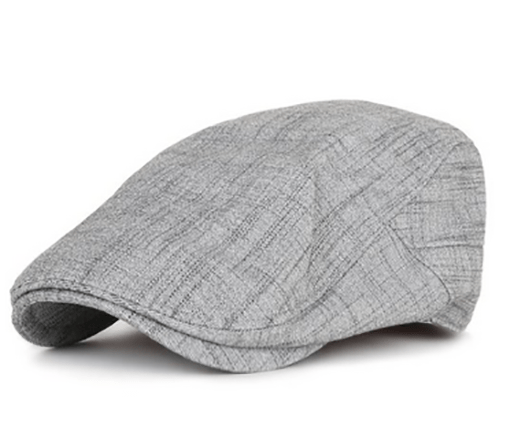 #1. ililily Summer Newsboy Cap ($27 @ Amazon.com)
Newsboy caps offer an old-school look that can become goofy without the right guy underneath the brim. If you think you can't pull it off, you can't. If you can, you will. The newsboy cap provides a certain charm and helps you stick out from the pack. Lightweight and comfy, the padded brim and faux-leather will help you look spiffy without you putting in much effort.
#2. Solid Band Summer Straw Fedora ($5-$21 @ Amazon.com)
Spiff up casual attire and sophisticated suits with a fedora. However, depending on what you wear that surrounds it, it can also seem as if you're playing the role of a guy who likes to wear a fedora if you're not careful. This paper-straw fedora has a classic style and features a high crown and narrow brim, with the black hatband adding a distinctive touch.
#3. Premium Flexfit Flatbill Hat ($8-$17 @ Amazon.com)
Not into logos but still want a stylish and comfortable baseball cap? The high, hard buckram crown combined with a flat visor and moisture-absorbent, professional-style headband make this hat a good pickup for guys like you. It's fitted with Flexfit — a spandex liner that gently hugs your head — and despite being plain, can easily add style to a casual look with jeans, a T-shirt, or polo shirt.
#4. Men's UV Protect Mesh Baseball Hat ($10 @ Amazon.com)
The pros: it's super cheap,is lightweight and breathable. Plus, the mesh and high-performance cotton will keep your head cool and protected by the sun's cancer-causing rays while you're playing tennis, pushing your kid in a stroller, or awkwardly eyeing up women at the dog park. The downside: if you go with white your sweat will turn it a rusty brown in no time. Good thing it comes in a variety of colors.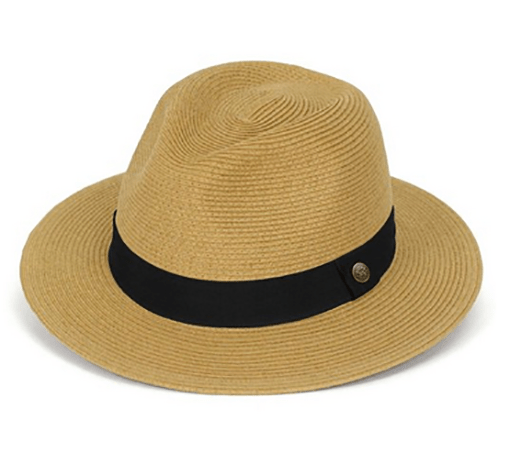 #5. Havana Men's Golf Sun Hat ($29-$50 @ Amazon.com)
Thankfully this stylish Havana hat won't leave you looking like Arnold in The Running Man (see below) while you golf or take in some cocktails and bikini watching poolside. Designed to keep you cool in summer's blazing and awful heat, the straw-like quality of paper braid coupled with an internal sweatband make this a standout among summer hats for men.